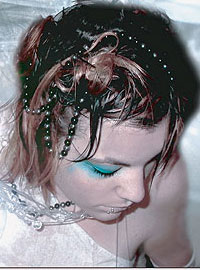 In summer 2009, NABA (Nuova Accademia di Belle Arti) will offer a large number of prestigious Summer Courses in the field of Italian Language plus Design, such as Fashion Design, Styling and Accessories, Fashion Marketing and Merchandising, Fashion Photography and Journalism, Fashion Textiles and Fibres, Interior and Product Design, Landscape Architecture, Lighting Design Studio, Graphic Design, Graphic Art Design for Fashion, Photography and the Moving Image, Theatre Design.
After attending the course of Fashion Photography, for example, students will have the opportunity to understand the high-potential of images, while through the course of Fashion Journalism they will perceive the convincing power of words also in a field like fashion, where what people see is usually more important than what is written, thought or illustrated.
Generally speaking, courses are aimed at introducing students to the world of fashion, design and graphic design through every kind of their artistic expression. They have been especially created to provide international students with useful information and necessary practical and theoretical knowledge to explore the dynamic context of the fashion and design industries.
Summer Courses are divided into three levels: Beginner, Intermediate and Advanced.
Moreover, for students also willing to learn Italian to complete their Study Abroad experience and make it a lifetime-learning opportunity, Scuola Leonardo da Vinci can offer a special Italian language course in addition to NABA 's Fashion, Design and Graphic design Summer Courses.
Further information about Design Summer Courses in Milan is available on "Art courses in Italy" website.
Scuola Leonardo da Vinci Milan is located in the city center in "Crocetta" district known for its liveliness, style and culture attractions.

Thanks to its prestigious universities and academies, Milan is the elected place of education for numerous Italian and international students.
Latest posts by Scuola Leonardo da Vinci Milan (see all)