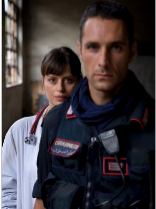 If you ask people some words to identify Italy, they will probably tell you food, fashion, art, beauty and, mafia. These stereotypes are actually true, unfortunately for the last one.
Coppola's movies and TV series like "The Sopranos'" helped the world in falling in love with the Mafia myth. But how does it really affect the Italian society?
If you want to understand something more about this important aspect of Italy, you should come to school on Tuesday, 20th April 2010, to listen to conference of the Captain Fatone, the head of the Carabinieri (the historical Italian Police Force which is a branch of the Army) Department of Downtown Rome.
Will he be like THIS carabiniere? I would suggest to come and check…
If you cannot come, we will keep you posted on the next posts.

City of God, the Sacred City, the City of the Seven Hills or simply… Rome!

The Eternal City has known it all. Victory and defeat, joy and tragedy, glory and humility marked Rome's history, culture and architecture. A magical place with vibrant, timeless lifestyle with countless secrets waiting to be discovered.

The Scuola Leonardo da Vinci is situated in the centre of Rome, in the pedestrian area, halfway from the astounding Piazza Navona, Castel S. Angelo and St. Peter Basilica. It is one of the largest schools in Rome.

We, from Leonardo da Vinci School have one mission – to introduce you to this exciting urban symphony. Every year thousand of students from more than 90 countries jump into this adventure hand in hand with us. Leonardo da Vinci School is not only leading language institute, but centre of Italian culture and lifestyle. We match our vast experience with our student' eagerness to know and learn and together we make it happen.





Latest posts by Scuola Leonardo da Vinci Rome (see all)