È online la seconda stagione di Italiano On-Air, il podcast della Scuola Leonardo da Vinci sulla lingua italiana!
La prima puntata della seconda stagione è dedicata alla fine dell'estate e all'inizio dell'autunno. Impara nuove parole come "bentrovato", nuove espressioni e cosa sono le sagre o cos'è l'attitutine.
Ogni settimana potrai imparare nuovi vocaboli o modi di dire, esercitarti con l'ascolto e scoprire tante curiosità sulla lingua italiana e sull'Italia.
Dove puoi ascoltarci:
E sul nostro sito podcast.scuolaleonardo.com, dove puoi trovare anche le trascrizioni degli episodi!
---
The second season of Italiano On-Air, the podcast of the Leonardo da Vinci School on the Italian language is online!
The first episode of the second season is dedicated to the end of summer and the beginning of autumn. Learn new words such as "bentrovato", new expressions, and what is a "sagra" or an "attitudine".
Every week you can learn new words or idioms, practice listening and discover many curiosities about the Italian language and about Italy.
Listen to Italiano ON-Air on:
And on our website podcast.scuolaleonardo.com, where you can also find the transcripts of the episodes!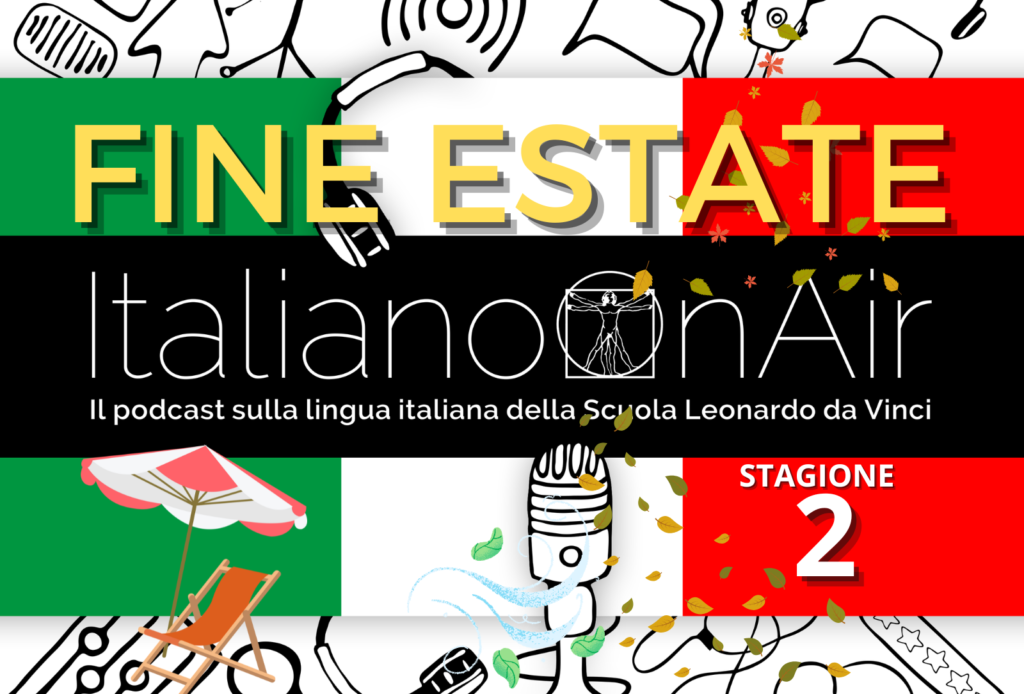 Italian Language Schools and Courses in Italy.
Learn Italian in Italy in Florence, Milan, Rome, Turin and Viareggio

Latest posts by Scuola Leonardo (see all)