Un direttore straniero per la Galleria degli Uffizi di Firenze
Indovinello! Sapete chi è il direttore della Galleria degli Uffizi? Si chiama Eike Schmidt. Sì, avete capito bene: un tedesco a capo del più importante museo di Firenze. Com'è possibile?
Procediamo con ordine. Il 18 agosto 2015, Dario Franceschini, Ministro dei beni e delle attività culturali e del turismo (MiBACT), ha attuato una riforma che ha dato la possibilità a ben 7 stranieri di diventare direttori di alcuni musei italiani: si tratta di 3 tedeschi, 2 austriaci, 1 britannico e 1 francese. Una vera e propria rivoluzione: un passo importante per l'Italia e i suoi musei che pone le basi per una modernizzazione del sistema museale italiano.
I risultati ad oggi sono molto positivi. Nell'insieme, il 2016 ha registrato ottimi dati: 44,5 milioni di visitatori, mentre nel 2013 erano 38 milioni, e incassi pari a 172 milioni di euro, circa il 12% in più rispetto al 2015.
Museo

Direttore

Visitatori 2016 

rispetto al 2015

Incassi 2016 

rispetto al 2015

Galleria degli Uffizi, Firenze

Eike Schmidt

+4%

+13%

Palazzo Ducale, Mantova

Peter Assman

+51%

Galleria Nazionale delle Marche, Urbino

Peter Aufreiter

+40%

Museo archeologico nazionale di Paestum, Paestum

Gabriel Zuchtriegel

+27%

+53%

Pinacoteca di Brera, Milano

James Bradburne

+5,5%

Museo di Capodimonte, Napoli

Sylvain Bellenger

+33%

Galleria dell'Accademia,

Firenze

Cecile Hollberg

+3,5%
Due parole in più su Eike Schmidt, che dal novembre 2015 è il nuovo direttore della Galleria degli Uffizi di Firenze. Nato a Friburgo in Brisgovia nel 1968, studia arte moderna e medievale all'Università di Heidelberg. Negli anni novanta ottiene una borsa di studio e inizia a lavorare a Firenze e a Bologna; in seguito si trasferisce negli Stati Uniti a Washington D.C., dove svolge il compito di curatore presso la National Gallery of Art.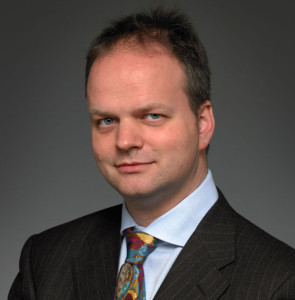 Non solo Firenze, però, può vantare ospiti internazionali a capo di musei. Infatti, ad esempio, il direttore del Museo di Capodimonte a Napoli è il francese Sylvain Bellenger e quello della Pinacoteca di Brera a Milano il canadese James Bradburne, che fino a pochi mesi fa era direttore del Palazzo Strozzi a Firenze.
Insomma, questa riforma è un bel cambiamento per il nostro paese, che in questo modo si apre ai talenti esteri e aumenta così le potenzialità del nostro patrimonio culturale!
GLOSSARIO
riforma s.f. - modifica di una legge
pone le basi v. tr. - (pres. ind. del verbo porre) dare inizio
modernizzazione s.f. - processo di cambiamento graduale di una società
incasso s.m. - guadagno, entrata di denaro in cassa
borsa di studio s.f. - finanziamento agli studi che viene concesso a studenti che hanno un merito negli studi o che ne hanno necessità economica
curatore s.m. - chi ha il compito di curare l'esecuzione o realizzazione di un'iniziativa
Di Laura Contemori

The Scuola Leonardo da Vinci is situated in the Heart of the Old City of Florence near Piazza del Duomo. From here you can reach the most famous squares and sights in a few minutes' walk.





Latest posts by Scuola Leonardo da Vinci Florence (see all)