Sarah de Vito, 26 anni, di un paesino vicino a Zurigo. Madre svizzera e padre di origini italiane. Dopo aver passato ogni anno le vacanze in Italia con i parenti senza parlare italiano, un giorno ha deciso che era tempo di riappropriarsi delle sue radici. Dopo ben 5 anni come fiorista in Svizzera, ha deciso di lasciare il suo lavoro e la sua stanza in affitto per venire a studiare italiano alla Scuola Leonardo da Vinci di Firenze nel 2016.
All'inizio è stato difficile. Non riuscivo ad aprire bocca e a casa, con la famiglia italiana che mi ospitava, mi vergognavo a parlare. Poi dal secondo mese in poi le cose sono andate meglio. E' stato comunque molto intenso. Facevo le lezioni di gruppo la mattina e poi le lezioni private. Ho fatto pure l'esame AIL per il livello B1 e il corso di preparazione. Piano piano, oltre che a capire, ho iniziato anche a parlare. Così ho deciso di volere rimanere e ho iniziato a cercare lavoro".
Dopo poco tempo, Sarah ha trovato lavoro in un'agenzia di decorazioni per grandi eventi, grazie alla quale ha viaggiato per la Toscana, scoprendo nuovi paesaggi.
Quando sono scesa al Sud Italia ad Agosto a salutare i miei parenti tutti si sono sorpresi di sentire il mio accento "fiorentino!".Finalmente però sono in grado di parlare con la mia famiglia!

Poi sono tornata in Svizzera, ma dopo poco è tornata la voglia di vivere a Firenze e ho mandato il mio curriculum ad alcuni negozi di fiori di Firenze e dopo poco ho trovato quello che cercavo! Allora per la seconda volta ho fatto le valigie e sono partita! Questa volta penso di rimanere per un annetto!
Cosa ti piace di Firenze?
Ovviamente il cibo, anche se il cibo italiano ha sempre fatto parte della mia vita, grazie a mio padre che cucinava la domenica per noi. Adoro i mercati e la freschezza dei prodotti. Amo Piazzale Michelangelo, Piazza della Repubblica, Palazzo Vecchio, Fiesole e naturalmente Piazza Duomo. Anche il tempo è meglio che in Svizzera. La vita in generale è diversa. Come se gli italiani si godessero la vita, oltre che vivere semplicemente.
Come ti sei trovata a scuola?
Studiare alla Scuola Leonardo da Vinci è stato impegnativo ma ha dato ottimi risultati! Sono felice del livello di italiano che ho raggiunto! Consiglierei a tutti di stare con una famiglia mentre sono qua, per fare pratica della lingua anche a casa. Anche fare le lezioni private oltre a quelle di gruppo serve molto. E poi essere curiosi: conoscere la cultura e il cibo italiano è una spinta fortissima per imparare la lingua! 

A scuola ho fatto anche tantissime amicizie e mi sono divertita molto! Firenze è una città sicura per uscire la sera!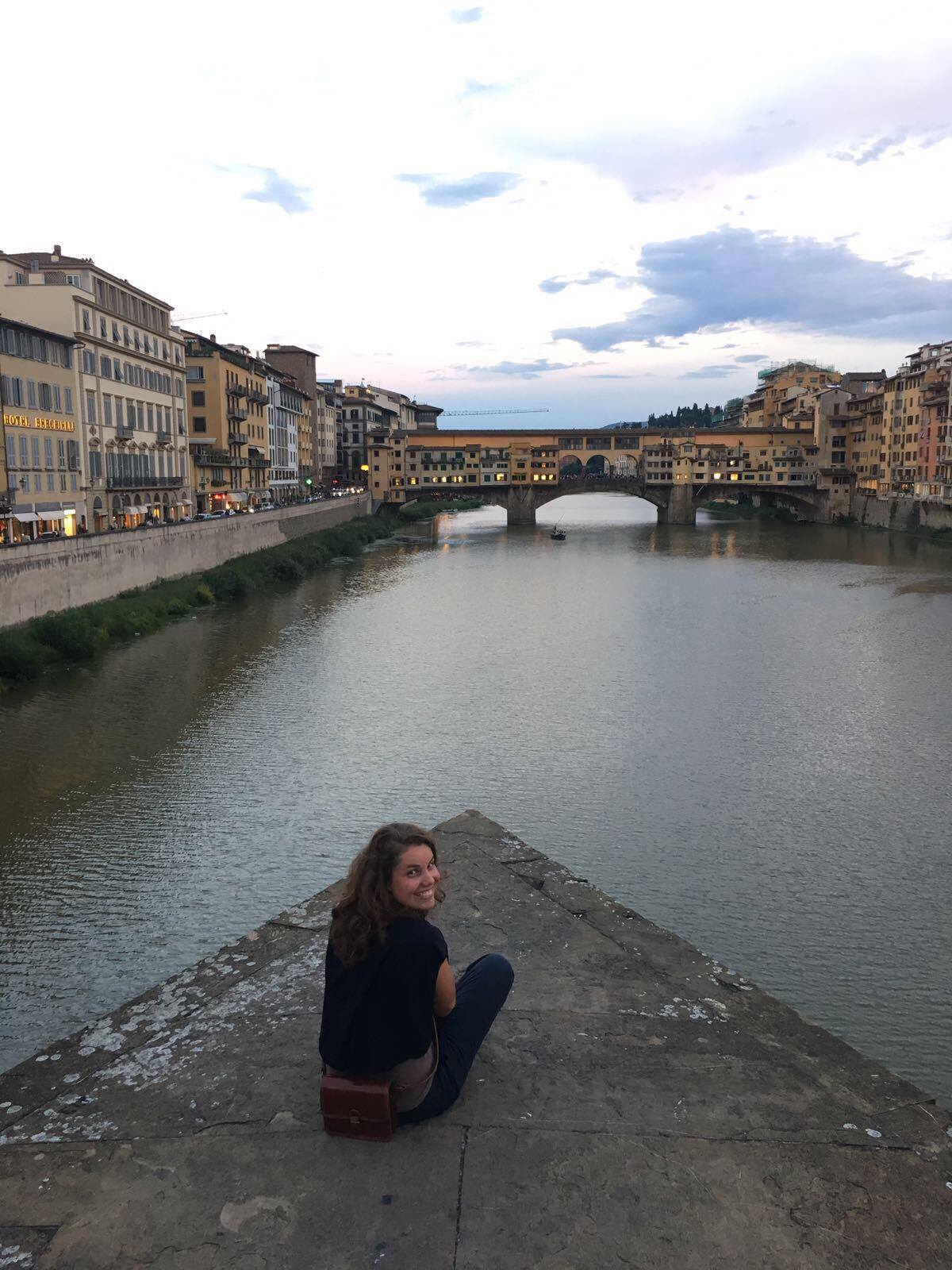 The Scuola Leonardo da Vinci is situated in the Heart of the Old City of Florence near Piazza del Duomo. From here you can reach the most famous squares and sights in a few minutes' walk.





Latest posts by Scuola Leonardo da Vinci Florence (see all)