"A happy social environment is one in which people feel a sense of belonging, a place where they trust each other and their shared institutions. In a happy social environment, there is more resilience, since shared trust reduces the burden of difficulties, and therefore decreases the inequality of well-being ". This was stated by John Helliwell, Senior Fellow of the Canadian Institute for Advanced Research.
Let's celebrate Happyness!
Starting from 2013, on March 20 of each year, the day that corresponds to the spring equinox, is the International Day of Happiness. It was thus decided by the then UN councilor Jayme Illien, who considered it propitious to make the celebration of happiness coincide with the advent of spring, which is celebrated by many different populations around the world.
The purpose of the anniversary is to focus on the relevance of happiness in all its forms, as a fundamental human right that must be protected and guaranteed.
Learning a new language is happiness
According to recent psychological studies, learning a new language can make us happier: engaging in a project, like learning new things, and pursuing it produces well-being. Language study, in particular, can have a tremendous impact on our mood. According to an analysis carried out by some researchers at the University of Cambridge, learning in adulthood would lead to an increase in self-esteem and self-efficacy. According to this study, 80% of those who study between the ages of 50 and 71 would have noticed a positive impact on at least one of these aspects: enjoyment of life, self-confidence, self-perception, satisfaction in other areas of life and ability to cope with everyday problems.
It seems that when you study a foreign language and you are able to memorize new words, that part of the brain, referred to as the pleasure center, is stimulated, which is activated thanks to the stimuli associated with the reward.
According to psychologist Mihaly Csikszentmihalyi, when you are truly involved in a learning process, you can for a while not pay attention to external sources of concern, such as problems in the family, or internal ones, such as feeling hungry or tired. This "moment of ecstasy" can certainly become a space of happiness in our daily life.
Last but not least, social interactions produce joy: talking to more than one language helps us develop the ability to make new friends, if only because it automatically increases the number of potential friends we may have a conversation with. The study of a new language, which normally takes place through the attendance of a course, allows us to interact with new people and these social interactions strengthen our self-esteem, nurturing the idea that we are perfectly capable of learning something new and putting it into practice. practically.
Be happy at Scuola Leonardo da Vinci
And if you have the opportunity to study in a well-organized center like those of the Scuola Leonardo da Vinci group, that's it. In our schools not only do we care about the quality of teaching, but we offer students an unforgettable experience of life in Italy. In all our schools, the study of the Italian language is accompanied by a rich program of cultural and recreational activities, so that what you learn in the classroom can be immediately put into practice. Furthermore, students who want a totally immersive experience can also stay with a host family where they will be warmly welcomed and can taste the delicious dishes of Italian cuisine.
In short, if you want to be happy, study with us!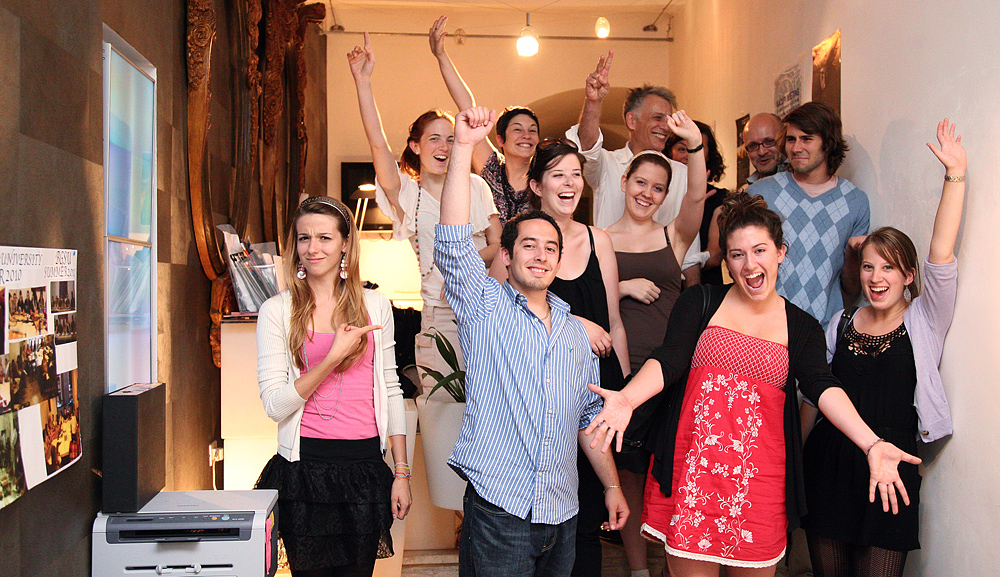 The Leonardo da Vinci partner School is situated in the Crocetta residential district of Turin.
The welcoming friendly atmosphere of our school will make you feel at home and you can relax with your classmates in the small gardens of the adjacent pedestrian area.

Latest posts by Scuola Leonardo da Vinci Turin (see all)