Especially in the last couple of years, we have seen numerous technological changes and education and learning have changed rapidly.
To learn a foreign language effectively, contact with native speakers is essential but you don't always have the time or the opportunity to travel. Here come our online italian language courses to the rescue!
Some people may think that student-teacher communication during an online course is less effective but our students are always satisfied and amazed by the quality of the courses. Our online Italian language courses are reliable and effective because we rely on highly professional and qualified teachers. In addition, your progress will be continuously monitored
The benefits of an online course are many, including customization of the schedule and program. Without sacrificing quality and effectiveness!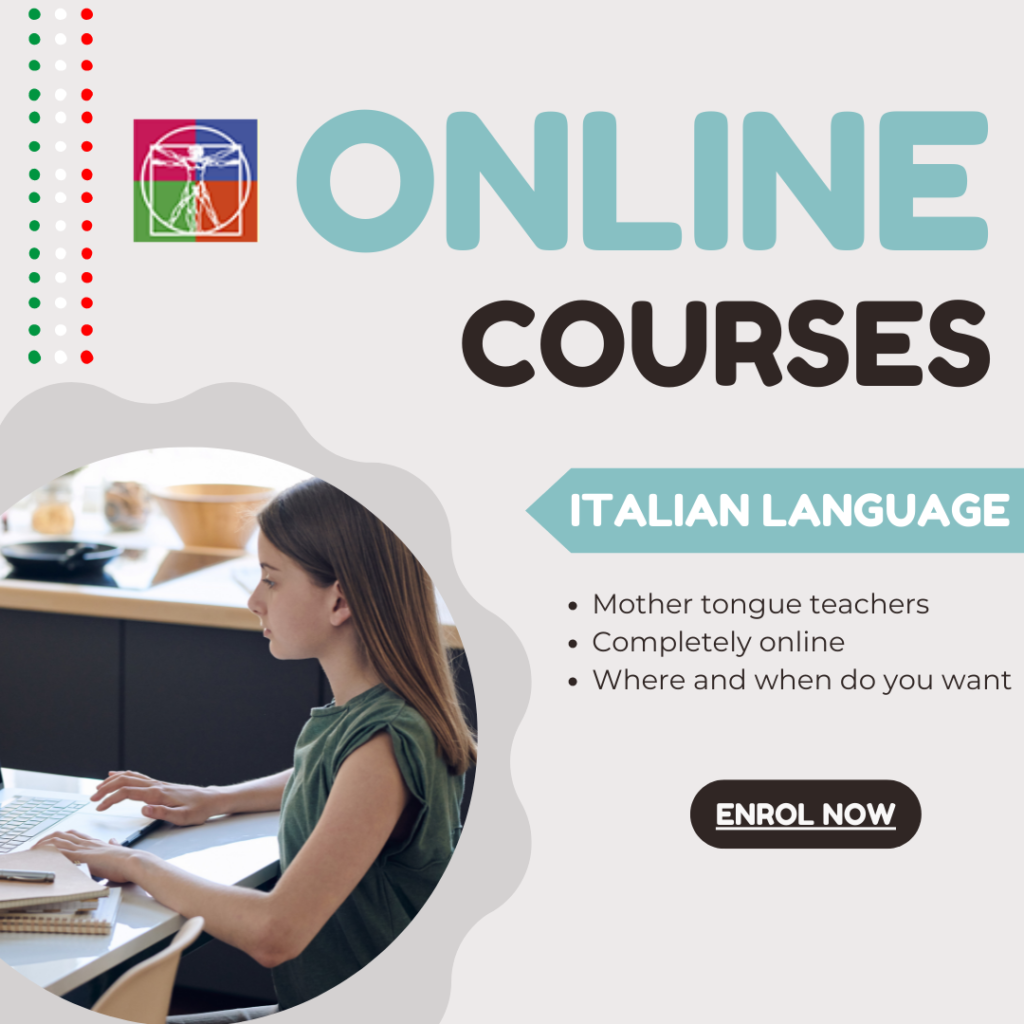 Here are 5 reasons why you should choose an online course:
1. More flexibility
Online language courses are more flexible and tailor-made. The student can choose how, when and where to participate in the lessons. With access to our Google Classroom platform, the teaching material will always be available for you to study at any time.
2. A more comfortable learning environment
Another major benefit of online courses is the flexibility of where you study. If you are working from your laptop and have a good internet connection, the world is within your reach. In this regard, we recommend that you choose a place that is free of distractions and allows you to concentrate better.
3. More choice
The variety of online courses available at Scuola Leonardo da Vinci is extremely wide. You can choose the course you prefer according to your preferences and needs:
intensive: recommended to experience a full immersion in the Italian language and culture.
part-time: recommended to adjust to time constraints with flexible schedules.
private: recommended to have tailored language instruction.
Whatever interest you have, you will surely find the one that's right for you and the course that best suits your needs!
4. More time for studying = more time for you
Attending an online course requires the same attention and dedication as a face-to-face course, but online courses allow the student to continue their life, work and interests without having to stop learning.
Full-time courses in the classroom require you to be present at certain times and days of the week, and for some people this translates into giving up the course. With online learning, if you are able to manage your time as you prefer
5. Ease of access
The only things you will need are a pc and an internet connection.
What are you waiting for? Enroll now or contact us for more information. And remember: a day without learning is a day wasted!
USEFUL LINKS:
Read more about our tips and tricks for learning italian the easy way:

Italian Language Schools and Courses in Italy.
Learn Italian in Italy in Florence, Milan, Rome, Turin and Viareggio




Latest posts by Scuola Leonardo da Vinci (see all)