Great resources can turn into real opportunities for the development and enrichment of our country. This project aims to sustain the international development of small and mid-sized firms and promote the high quality of Italian products. In collaboration with three of the most prestigious schools in Rome, Confesercenti has identified innovative ways to support Italian firms and to help them face the demands of international markets with foreign competitors and make the entry of new emerging countries an opportunity for growth. Italian authenticity, excellence and modernity need to be promoted and compete with the leading brands in each sector, and above all in international markets, through an innovative educational program.
Throughout the centuries, Italian culture and heritage has been forged by aesthetic, cultural and communication features. This project is a great opportunity for an incisive and profitable promotion of Italian cultural identity, of its production and of its tourism. Creativity, imagination and Italian good taste are recognized all around the World and foreign students, professionals and educational institutes can rely on a structure of different schools, set up on an ad hoc basis, which deals with their training and learning needs.
The Confesercenti project wants to be a multipurpose program, in which theoretical and practical classes as well as recreational and professional courses are designed to help people appreciate, enjoy and discover Italian culture. It is the perfect place and environment to develop academic programs, professional and specialized courses. Lectures and seminars, courses and field trips, combined with educational visits to local producers and culture classes supervised by tutors, all make tasting a successful learning process.
The three key concepts of an innovative educational process are well represented in the Confesercenti project: immersion in history and values, contamination of practices and behaviours and emersion of traditions and modernity. With the guidance of multitasking tutors, Italian and foreign students, scholars and professionals will understand how they can improve their learning. Additionally, student interactions will help reinforce the lessons and challenge their pro instructor to answer questions that enrich the entire learning process. The projects aim to create new learning opportunities and solid training programs as well customized, exciting, skill building and a positively challenging professional growth curriculum.
WHERE TO FIND US?
At the Italian Expo 2008 in Chiacago, at the Navy Pier!
Search our booth at Oro di Roma.
---
Food, fashion, design, arts and language: this means Italy!
Immersion in history, values and modernity. Contamination. Understanding of context, practices and behaviors. Emersion of traditions, aesthetics and communication.Food in Italy is the key to a more complete understanding of its culture, history and way of life as well belonging to one of the greatest gastronomic traditions.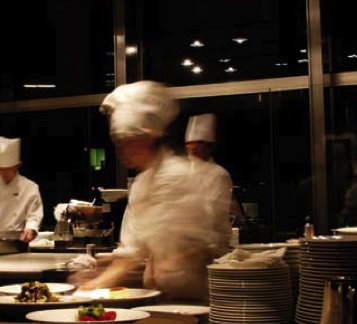 Gustolab has been created as an experimental studio dedicated to Italian food and in particular to the Mediterranean diet which made Italian cooking famous all over the world. Gustolab aims to inform and educate students about the quality of good Italian food and its ingredients; to communicate knowledge as well as passion toward Italian cuisine and oenology; to facilitate students' recognition and understanding of the true traditions.
ISIA Roma Design is an Educational State Institution in the industrial design field. Their methodologies have produced excellence in the many areas of design, and ISIA has contributed to the Italian creative brilliance of made in Italy through its propensity for innovation marked by the post-war years.Drawing its strength from thirty years of experience in research and experimentation, Rome ISIA can today rely on a rich cultural heritage as well as research and educational experience unique in Italy and therefore provides students with the means to grasp the socio-economic and technological changes that have occurred, and to translate them into creative works that qualify the designer as a bearer of renewed cultural material and an interpreter of the immateriality of our time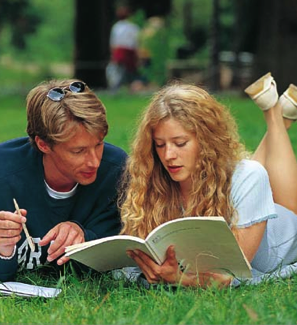 The Leonardo da Vinci school has operated since 1977 teaching Italian to foreigners with the authorization of Italian Ministry of Public Education. It is one of the most prestigious school of Italian language for foreigners and has important cooperation programs with Institutions and Universities Worldwide. The opportunities offered to start learning or improving Italian, to experience the liveliness and authenticity of everyday life and the charm of its inhabitants, to visit the great number of museums and monuments, and to be immersed in the historic cultural and artistic tradition, are some of the reasons that make the" studies abroad programs" the best choice to learn
For this project GL, Scuola Leonardo da Vinci and ISIA will work in collaboration with Sinopia Laboratori, INTAVOLA Fine banqueting, Societa' dieta mediterranea, Godesign.
Confesercenti educational project aims to provide an appreciation of the Italian style and new opportunities for international markets. Through skills make innovation.

City of God, the Sacred City, the City of the Seven Hills or simply… Rome!

The Eternal City has known it all. Victory and defeat, joy and tragedy, glory and humility marked Rome's history, culture and architecture. A magical place with vibrant, timeless lifestyle with countless secrets waiting to be discovered.

The Scuola Leonardo da Vinci is situated in the centre of Rome, in the pedestrian area, halfway from the astounding Piazza Navona, Castel S. Angelo and St. Peter Basilica. It is one of the largest schools in Rome.

We, from Leonardo da Vinci School have one mission – to introduce you to this exciting urban symphony. Every year thousand of students from more than 90 countries jump into this adventure hand in hand with us. Leonardo da Vinci School is not only leading language institute, but centre of Italian culture and lifestyle. We match our vast experience with our student' eagerness to know and learn and together we make it happen.





Latest posts by Scuola Leonardo da Vinci Rome (see all)