On the occasion of the 700th anniversary of Dante Alighieri's death the Scuola Leonardo da Vinci of Florence joins the numerous celebrations all around the world by offering a new course dedicated to him:
"A week with Dante Alighieri. Walks and readings with Monica Gentili and Carla Falciani".
A programme which combines Italian language and culture, with the figure of Dante Alighieri at the centre.
Our teacher Carla will accompany students every day in learning the Italian language with special regard to the influence that the work of the Supreme Poet had on the birth of our beautiful Italian language.
However, not only language, but also some history and fun facts! During her lessons, Carla will unveil the man Dante Alighieri: who was he? Where was he from? His involvement in the political life of the time ended in a painful exile …
The afternoons will instead be dedicated to art with our teacher (as well as art historian) Monica!
Monica will guide our students, like she alone can do, in the most significant locations of the city with
walks in its Renaissance streets and unmissable visits to the exhibitions dedicated to Dante Alighieri, spread on this anniversary all over Florence, birthplace of the Supreme Poet.
And a trip to the city of Ravenna can not miss. There Dante Alighieri concluded his exile and left his remains, remains which in vain the Florentines are still asking to have back so that they can lay them in the grave already predisposed inside the church of Santa Croce …
And once again under the guidance of Monica we will be able, in Ravenna, to admire the famous mosaics of this city!
An exclusive, interesting, unforgettable and beautiful week, totally immersed in art and culture, which will end with a very special dinner based on a typical medieval menu!!
A week waiting to be discovered which will surprise you for its rich offer!!!
Dates of the programme:
• from the 27th of September to the 1st of October 2021
• from the 25th to the 29th of October 2021
Detailed programme:
https://www.leonardo-florence.com/culture-courses/a-week-with-dante-alighieri.html
For more information: contact us!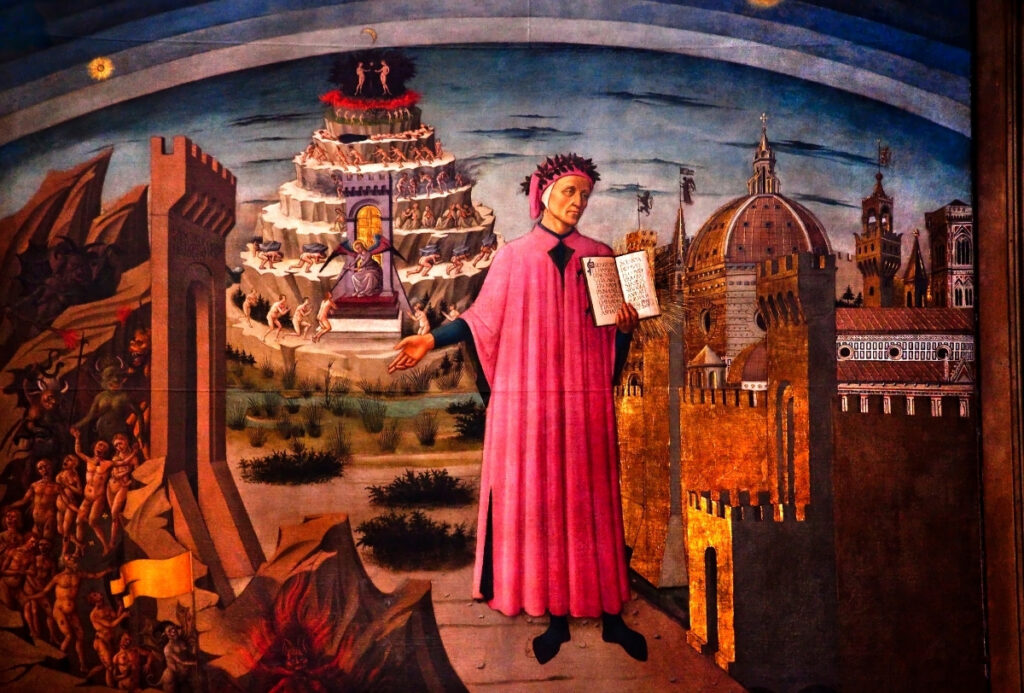 Italian Language Schools and Courses in Italy.
Learn Italian in Italy in Florence, Milan, Rome, Turin and Viareggio

Latest posts by Scuola Leonardo (see all)