The "Dante's Week", offered by Scuola Leonardo da Vinci in Florence in the last week of September, on the occasion of the 700th anniversary of the death of Dante Alighieri, had a great success "beyond the expectations of the students", confirms our teacher Carla.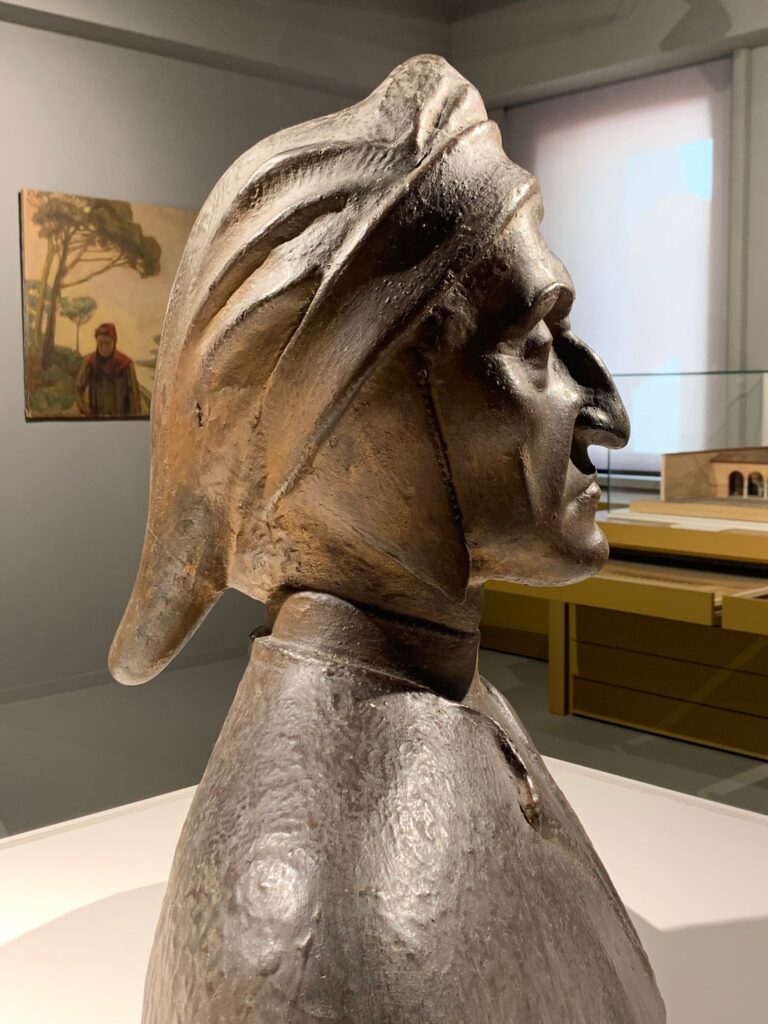 Here are some comments from the course participants.
Henri said the course was very useful because "I would never have read Dante alone, I became familiar with the text and expressions of modern Italian that come from Dante".
The whole class appreciated the explanations of Carla, the language teacher, and Monica, the art history teacher, defining their lessons clear and understandable, as Gerald said: "The course made me want to study and deepen. I hope that the school can organize other monothematic courses of this type in the future. "
Arngard also stressed the fact that "we read great poetry and felt guided, helped in difficult and complex topics. And so today we feel more ready to face other characters or topics that are part of the history of Italy."
The afternoon walks took us to beautiful places, such as the Bargello, to visit exhibitions dedicated to the Supreme Poet, and the trip to Ravenna, the city where his remains are placed, was a perfect conclusion to this journey.
Everyone was very impressed with the extraordinary mosaics!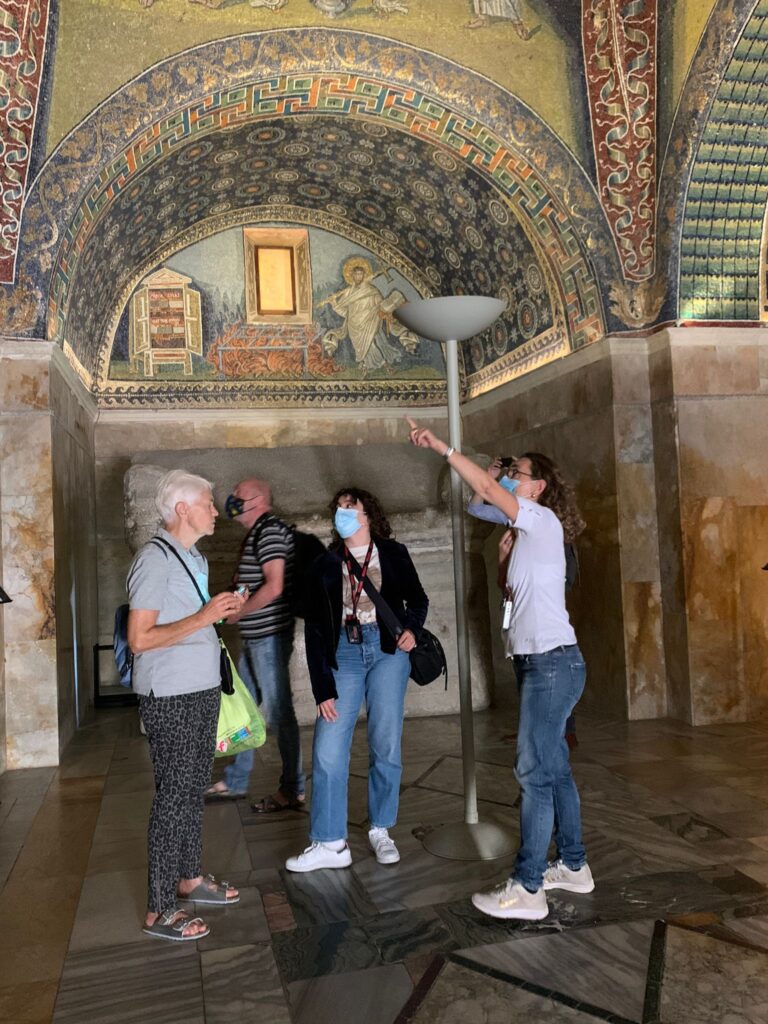 And to conclude the experience, the participants had dinner all together, at the La Grotta Guelfa restaurant, right in front of the Palagio di parte Guelfa, the seat of Dante's party, in the company of our two fabulous teachers Carla and Monica who accompanied us in this wonderful experience… beyond our expectations!

Would you like to participate too? The program will also be repeated in the week from 25 to 30 October!
USEFUL LINKS:
Read more articles about our Italian language school in Florence:

Italian Language Schools and Courses in Italy.
Learn Italian in Italy in Florence, Milan, Rome, Turin and Viareggio




Latest posts by Scuola Leonardo da Vinci (see all)