For me, choosing where to spend a year's sabbatical from my work as a college professor was easy: Siena was my only choice. After two years of coming to the city for brief periods of time, I was absolutely in love. Coming to Italy was a childhood dream and Siena was even better than imagined. I wanted to see the city in its every season, in its every mood: its colors, its light, its piazzas, its people. I wanted to be there to see it all.
Summer
I arrived in June ready for new experiences, new people, and a new start. I didn't want to be that stereotypical American woman in a foreign country for an "adventure," I wanted to learn the language and enjoy my place as an outsider watching a culture and a city unfold. Summer in Siena is a little crazy: the Palio, the tourists, the heat. I love all of it.
Still, it didn't take me long to understand that staying in the city for a year is a very different experience than the other students, who were staying at maximum six weeks, were having. Siena offers a little of everything – food, wine, entertainment, etc. The students staying a short time ate out every night, went to concerts, took tours and tastings. I had to find a less expensive way to entertain myself. It wasn't hard at all. For one thing, in the summer the streets of Siena themselves are a spectacle. The rhythms of the drums of the marching contradas seem to never stop. Between the two Palio races, there are parties with music, festivals, the sound of singing and laughter. It's easy to just go out and people watch for entertainment. One of my favorite pastimes was to buy a prosecco on Piazza del Campo, enjoy the antipasti, and watch the people go by. With my friends from class, I would sit and laugh and gossip…and then we'd all go silent as the sky turned from blue to blue velvet and the stars grew silver and strong. Then I'd walk to the church of the Duomo and sit in its silent piazza watching the light glow pink until a young woman with a violin would appear and begin to play. I never lacked for something beautiful to see or to do. And there are concerts and cinema in the fortezza and the jazz festival. In the summer the activities never end.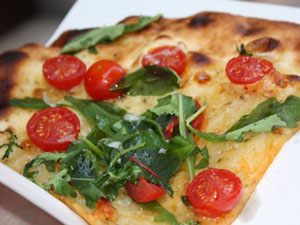 In my shared apartment, I met folks from all over Europe and South America, from Australia and Libya. The best weeks were when we all got together to cook or contribute something for a dinner for all…one person would make bruschette, another bring the wine, another make a pasta or vegetables, and we'd all sit down, eat together, and enjoy the view. I had roommates who loved to cook, roommates who loved to ride horses, roommates who played instruments, who read and sang and all had stories to tell. Summer nights on our terrace with a glass of wine was all the entertainment a person could ever want.
... to be continued!
Anna (North Carolina USA)
More information about:
Italian language school in Siena - The city of Siena

The Scuola Leonardo da Vinci is situated in the Heart of the Old City of Siena, just a short walk from the famous Piazza il Campo. From our school you can reach the most famous squares and sights in a few minutes' walk.





Latest posts by Scuola Leonardo da Vinci Siena (see all)