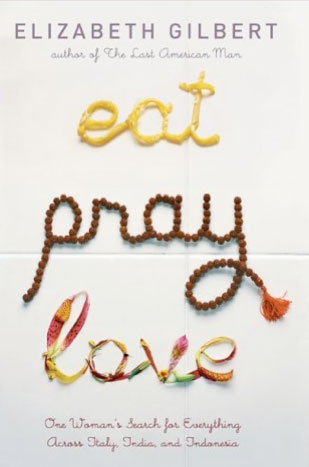 Do you remember the book Eat, Pray, Love by Elizabeth Gilbert? It was one of the 2004 bestselling hit in the US. But what you might not know is that the author was a former student of our school in Rome. And, I have to say, what she wrote about her thrilling experience during the placement test was definetely hilarious.
Now, the big news is that Eat, Pray, Love will be a movie soon, very soon, in 2010. And can you guess who is the main actress? Not less than Julia Roberts. Yes, the beatiful, charming Julia Roberts. Not to mention the producer who is the smart and handsome Brad Pitt. Not bad, isn't it?
Besides, we heard trhough the grapevine that in September they will be in Rome and, who knows, maybe they will shoot a few scenes right here, in our school. After all the location is still a Borromini palace. To be sincere that is maybe only a daring speculation, but, if it happens, would you like to be around? Anyway, we will keep you updated and if your hear something, please let us know!

City of God, the Sacred City, the City of the Seven Hills or simply… Rome!

The Eternal City has known it all. Victory and defeat, joy and tragedy, glory and humility marked Rome's history, culture and architecture. A magical place with vibrant, timeless lifestyle with countless secrets waiting to be discovered.

The Scuola Leonardo da Vinci is situated in the centre of Rome, in the pedestrian area, halfway from the astounding Piazza Navona, Castel S. Angelo and St. Peter Basilica. It is one of the largest schools in Rome.

We, from Leonardo da Vinci School have one mission – to introduce you to this exciting urban symphony. Every year thousand of students from more than 90 countries jump into this adventure hand in hand with us. Leonardo da Vinci School is not only leading language institute, but centre of Italian culture and lifestyle. We match our vast experience with our student' eagerness to know and learn and together we make it happen.





Latest posts by Scuola Leonardo da Vinci Rome (see all)