There are couple of things you can visit this month and they all cost 10 euros or even less!
Take advantage of our experience: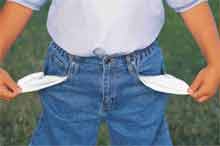 1.    Villa Farnesina, cost €5:
Via della Lungara 230, www.villafarnesina.it
Villa Farnesina is a splendid Renaissance villa located in Trastevere, build for a wealthy banker from Siena, Agostino Chigi around 1511. What makes this villa such an attraction for visitors are the beautiful frescoes created by the great painter Raffaelo.
2.    Casa del Cinema, for free:
Largo Marcello Mastroianni 1, Villa Borghese, www.casadelcinema.it
Where the City of Rome sponsors free movie showings every afternoon and evening. If you are lucky you might even meet the director after the screening.
3.    Verbum Domini, for free:
Braccio di Carlo Mango, Piazza San Pietro, www.verbumdominirome.com
In celebration of Lent and Easter visitors can check the rare exhibit, Verbum Domini. Through April 15thone can witness one of a kind Roman Catholic, Orthodox, Protestant and Jewish treasures arranged in series of rooms that depict the work of God throughout the ages.
4.    Vatican Museums and the Sistine Chapel, for free:
Viale Vaticano, http://mv.vatican.va/
Usually the entrance costs €15 but on the last Sunday of the month from 9am to 12.30pm it is for free!
5.    Cultural week (14-22 April):
For an entire week, visitors can enter the State museums and archaeological sites such as Gelleria Borghese, Palazzo Barberini, Museo Nazionale di Castel Sant'Angelo, Villa D'Este and Villa Adriana for free.
6.    Catacombs of San Callisto, cost €8:
Via Appia Antica 110/126, www.catacombe.roma.it
An interesting thing to do when touring in Rome is to visit the Catacombs of San Callisto along the Appia Antica. Guided tours of the catacombs in various languages are available for free.
7.    Mitreo di San Clemente, cost €5:
Via di San Giovanni in Laterano 108, www.basilicasanclemente.com
Underneath the Basilica of San Clemente lies a mystical archaeological complex that is situated in the valley that separates the Celio from the Esquilino Hill. The complex dates back to the century AD and one can witness an ancient altar, sanctuary and other ruins.
8.    Guercino 1591-1666, cost €10:
Palazzo Barberini, Via delle Quattro Fontane 13, www.galleriaborghese.it
Until the end of April is exposed a major exhibition dedicated to the master mind of art during the Renaissance era, Francesco Barberi, also known as Guercino.
9.    Cupola of St. Basilica, cost €5-7:
Piazza San Pietro, www.vatican.va
You can actually climb up to the top of St.Peter's CupolaIf you can handle the 551 steps the cost is €5. Taking the elevator is €7.
10.    Aperitivo
When in Rome do as the locals do and go for an aperitivo, the Italian version of happy hour. For the price of a drink (around €5-10) you can munch on a finger food buffet.
And don't forget to take a look to About Rome, your tourist guide about the city of Rome!

City of God, the Sacred City, the City of the Seven Hills or simply… Rome!

The Eternal City has known it all. Victory and defeat, joy and tragedy, glory and humility marked Rome's history, culture and architecture. A magical place with vibrant, timeless lifestyle with countless secrets waiting to be discovered.

The Scuola Leonardo da Vinci is situated in the centre of Rome, in the pedestrian area, halfway from the astounding Piazza Navona, Castel S. Angelo and St. Peter Basilica. It is one of the largest schools in Rome.

We, from Leonardo da Vinci School have one mission – to introduce you to this exciting urban symphony. Every year thousand of students from more than 90 countries jump into this adventure hand in hand with us. Leonardo da Vinci School is not only leading language institute, but centre of Italian culture and lifestyle. We match our vast experience with our student' eagerness to know and learn and together we make it happen.





Latest posts by Scuola Leonardo da Vinci Rome (see all)