Chocolate eggs are today the symbol of Easter par excellence. How was this tradition born?
For all ancient cultures, the egg had an enormous symbolic value: it was the symbol of life and rebirth. The first to have a chocolate egg made was Louis XIV at the beginning of the eighteenth century.
The tradition of giving eggs is much older: the ancient Persians, Egyptians and Greeks in the period of spring exchanged decorated eggs to celebrate the change of season and the arrival of spring, experienced as a sort of New Year.
And the surprise? A Dutch pastry chef in the mid-nineteenth century devised a mold to allow the creation of empty eggs inside so that a small surprise could be inserted... but there are those who remember that in Turin, in the eighteenth century, there was the tradition of inserting a small gift inside the chocolate eggs.
To continue this tradition we too have three surprises for you! Choose your favorite formula to study Italian with us!
COURSE WITH INSURANCE INCLUDED
Book now your on site Italian language program in Florence, Milan or Rome without worries. We give you the Guard.me international insurance free of charge for the entire duration of the course!
ONLINE COURSES
Boost your passion for the Italian language and start the online program at a very convenient price:
- part time course (twice a week) 250 € for an 8-weeks course;
- intensive course (every day) 120 € per week.

FLEXIBLE COURSE: ONLINE & ONSITE
Convenient and flexible, this program will allow you to maximize your Italian language experience (in Milan, Florence and Rome) and apply for an Italian Visa. Available from 24 weeks minimum, new starting dates every Monday!
The offer expires on April 6th but you can take advantage of the courses purchased throughout 2021!
If you need more information CONTACT US!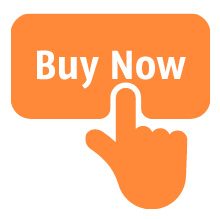 Italian Language Schools and Courses in Italy.
Learn Italian in Italy in Florence, Milan, Rome, Turin and Viareggio




Latest posts by Scuola Leonardo da Vinci (see all)