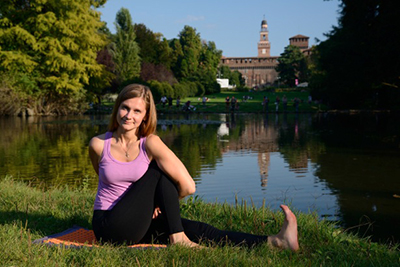 Namaste carissimi studenti della Scuola Leonardo Da Vinci di Milano! 🙂
Il 13 aprile 2015 alle 18.00 vi invitiamo a partecipare alla lezione di yoga presso la nostra scuola!
La prima lezione GRATIS sarà guidata dalla nostra studentessa e insegnante di Hatha yoga - yogaterapia di Mosca Regina Belyancheva. Alla lezione insieme impariamo alcune delle asane (esercizi per il corpo) e pranayama (esercizi del respiro), parleremo un po' di che cosa è yoga e a che cosa serve nella vita quotidiana
Non mancate!
P.S. Per partecipare mettete pure i vostri nomi nella lista alla segreteria ed il 13 aprile non dimenticate di prendere i vestiti comodi per praticare.
Om Shanti.
Regina
Scuola Leonardo da Vinci Milan is located in the city center in "Crocetta" district known for its liveliness, style and culture attractions.

Thanks to its prestigious universities and academies, Milan is the elected place of education for numerous Italian and international students.
Latest posts by Scuola Leonardo da Vinci Milan (see all)