Le opere ispirate ai lavori del genio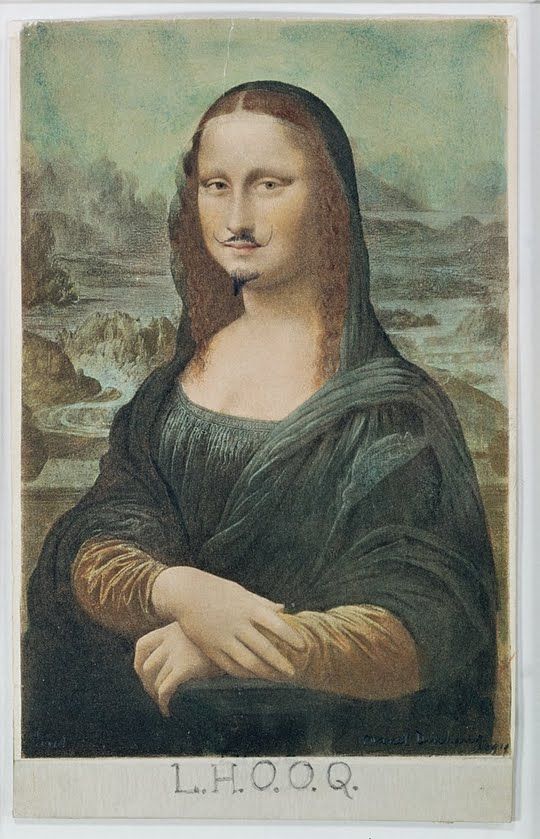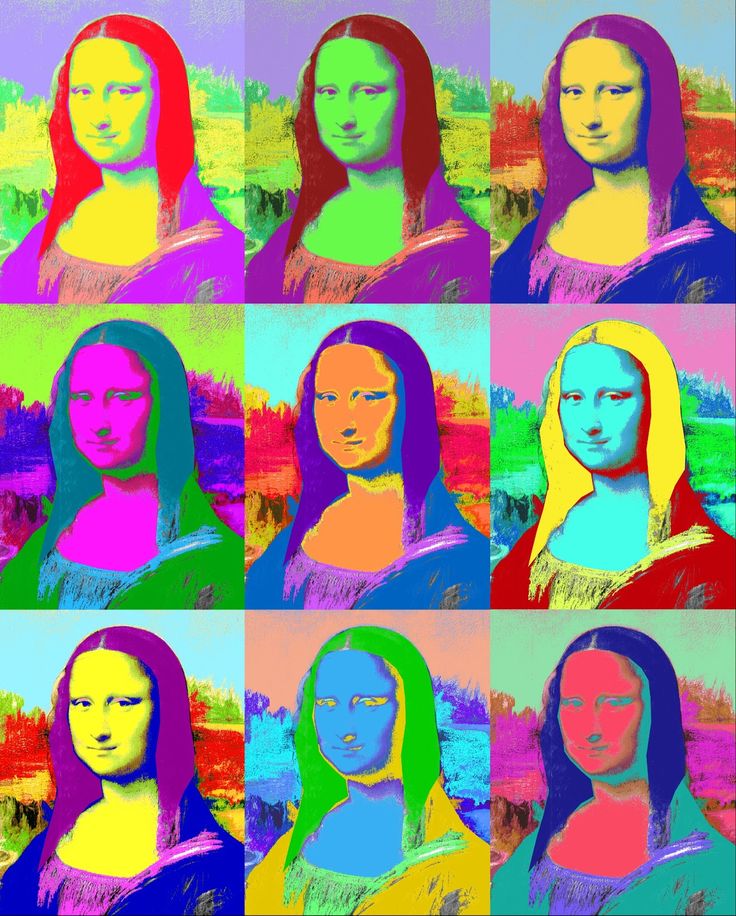 Nel corso degli anni Leonardo ha acquisito sempre più celebrità e sempre più artisti si sono ispirati ai suoi lavori. Tra le opere più celebri sicuramente ci sono L.H.O.O.Q., la Monna Lisa con i baffi di Salvador Dalì, e le varie riproduzioni di Botero, Warhol, Basquiat, Rauschenberg, Haring, Leger.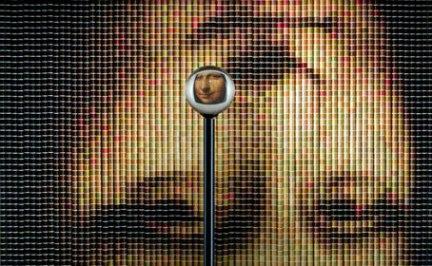 Più recentemente, sempre in riferimento alla Monna Lisa, Katy Webster ha realizzato in Galles una Gioconda di 240mq, Devorah Sperber ha sperimentato una distorsione del quadro visibile solamente con uno specchio, mentre José Manuel Ballaster, ha immaginato due capolavori del Maestro, ma senza i protagonisti.
Libri e fumetti
Che degli artisti si ispirino a Leonardo è naturale, così come è naturale che lo facciano autori di libri, come il famoso Codice da Vinci di Dan Brown. Lo hanno fatto anche autori di libri-avventura e libri educativi per bambini.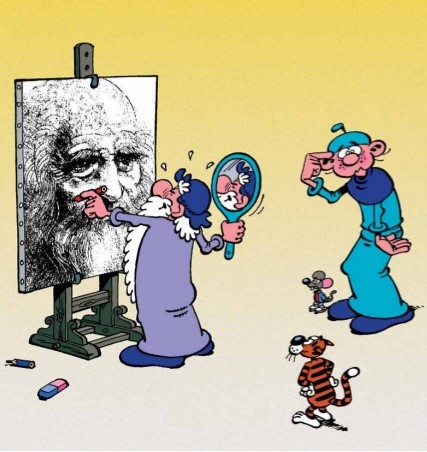 Tra questi il fumetto belga Léonard est un genie, ideato da Turk e de Groot, che, in 47 episodi scritti e 7 corti video, racconta le disavventure del Maestro e dei suoi allievi, tra invenzioni bizzarre e terribili, ma comici, fallimenti; o come il tedesco Die Zeit Detektiv, nel quale Leonardo deve risolvere dei misteri sempre più complicati.
Sul grande e piccolo schermo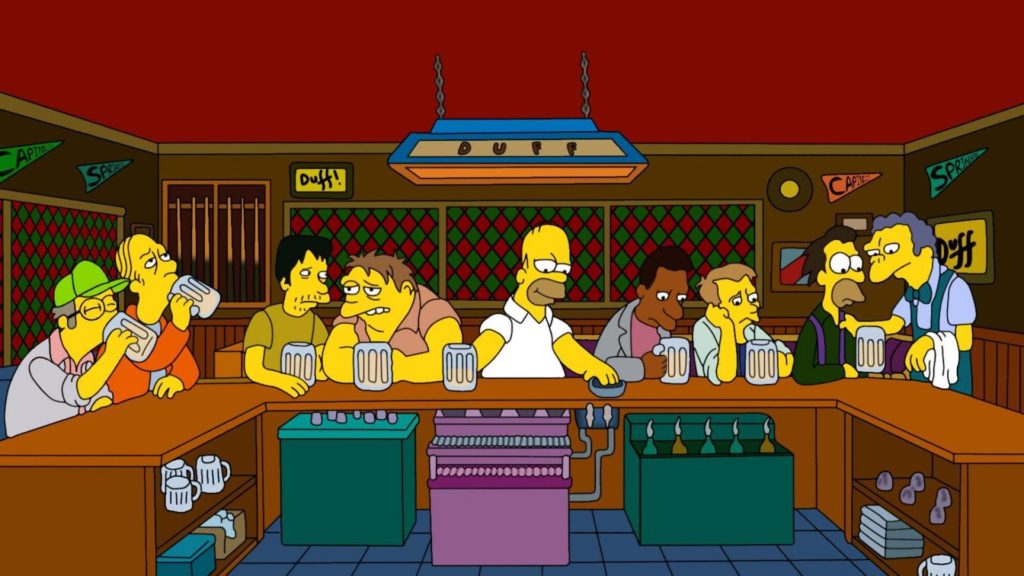 Tra i creatori più famosi c'è Matt Groening, ideatore de I Simpsons, che in ogni serie animata inserisce un episodio dedicato al maestro di Vinci. E c'è la riproduzione della Gioconda di Sesame Street. Un celebre Leonardo è antagonista della Pantera Rosa nell'episodio Pink da Vinci, nel quale la pantera e il Maestro litigano per dipingere il misterioso sorriso della Gioconda.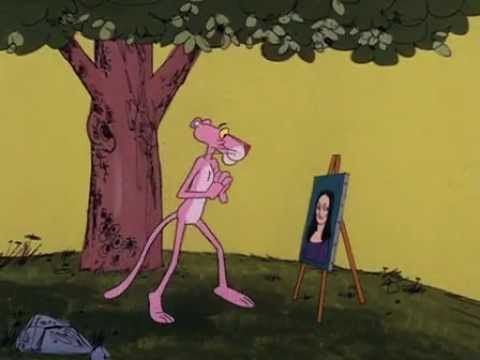 Tra le animazioni ricordiamo, inoltre, il recente film animato del 2018 Leo da Vinci: missione Monna Lisa, nel quale il giovane Leonardo deve recuperare il suo stesso dipinto, rubato.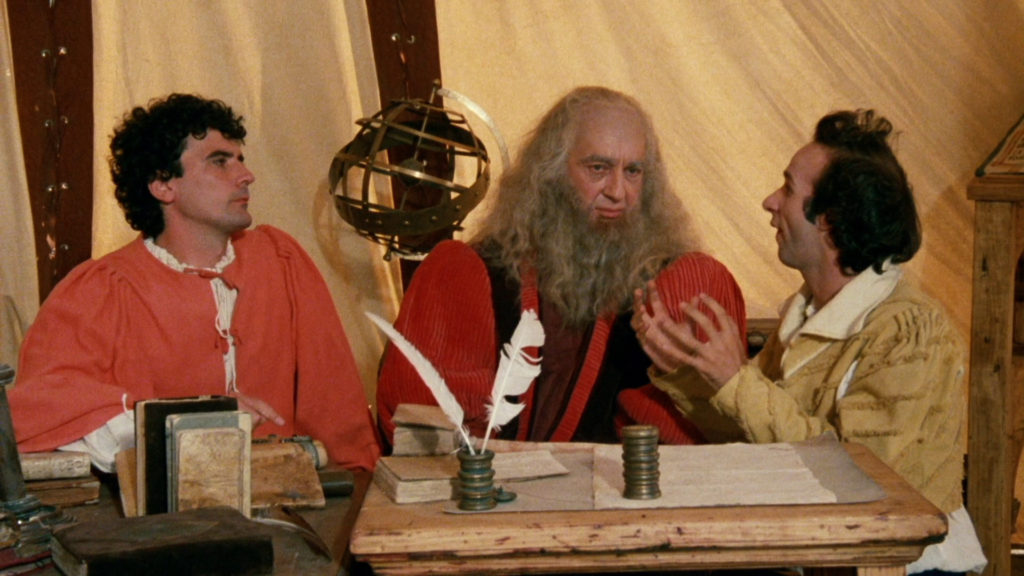 O più indietro negli anni, una scena del celeberrimo film italiano Non ci resta che piangere, dove Leonardo è vittima degli scherzi dei due protagonisti.
La Marvel ha creato un personaggio specifico di Leonardo, che appare per la prima volta in S.H.I.E.L.D. n.1 nel 2010, nel quale insieme a Newton, Galileo e molti altri inventori ha il compito di salvare il mondo da diversi pericoli, ben prima della nascita di Capitan America e Iron Man.
Serie tv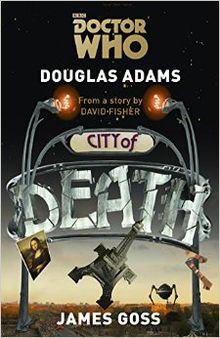 Ma Leonardo è stato anche protagonista della fortunata serie Doctor Who, quando il quarto dottore, nell'episodio City of death, si trova a fronteggiare un non preciso numero di copie delle opere del Maestro.
Dalla science fiction inglese viene anche la storia in due parti Mona Lisa's revenge, nella quale Monna Lisa, in seguito ad una competizione, prende vita e si rivela essere una donna piena di rancore che cerca vendetta con ogni mezzo.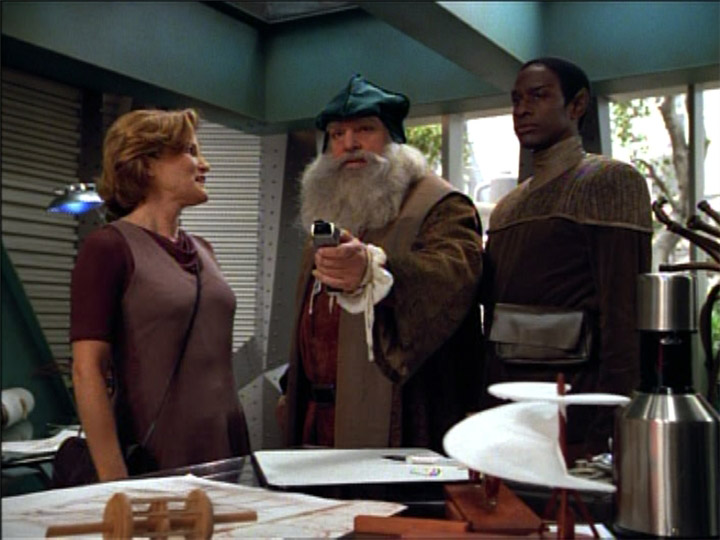 Tra le serie classiche anche Star Trek ha girato una puntata dedicata al genio, nella quale il capitano Janeway prende una copia della Gioconda e tutto l'equipaggio pretende di conoscere personalmente il Maestro.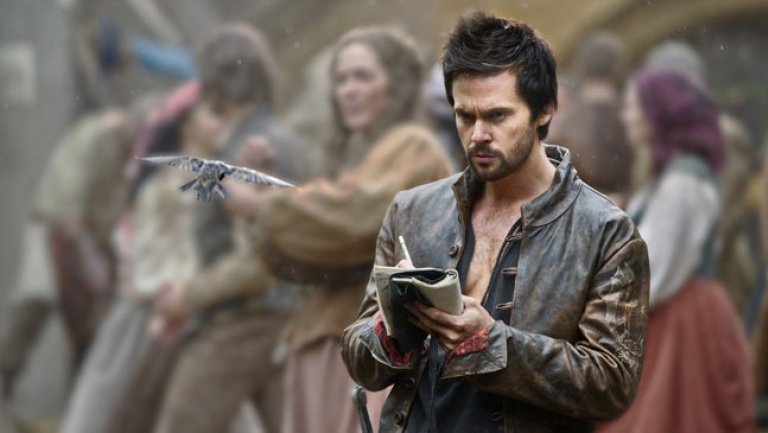 Recentemente è stata girata la serie in tre stagioni Leonardo's Demons, con Tom Riley nel ruolo di protagonista, che affronta, con molta fantasia e ironia, i primi anni della vita di Leonardo, ancora oggi avvolti nel mistero.
Giochi e videogiochi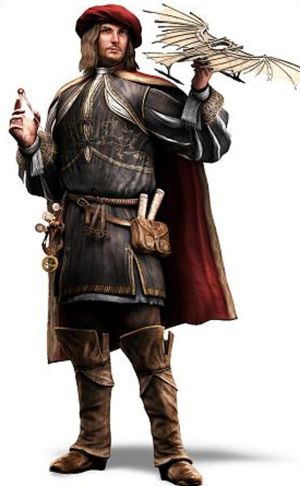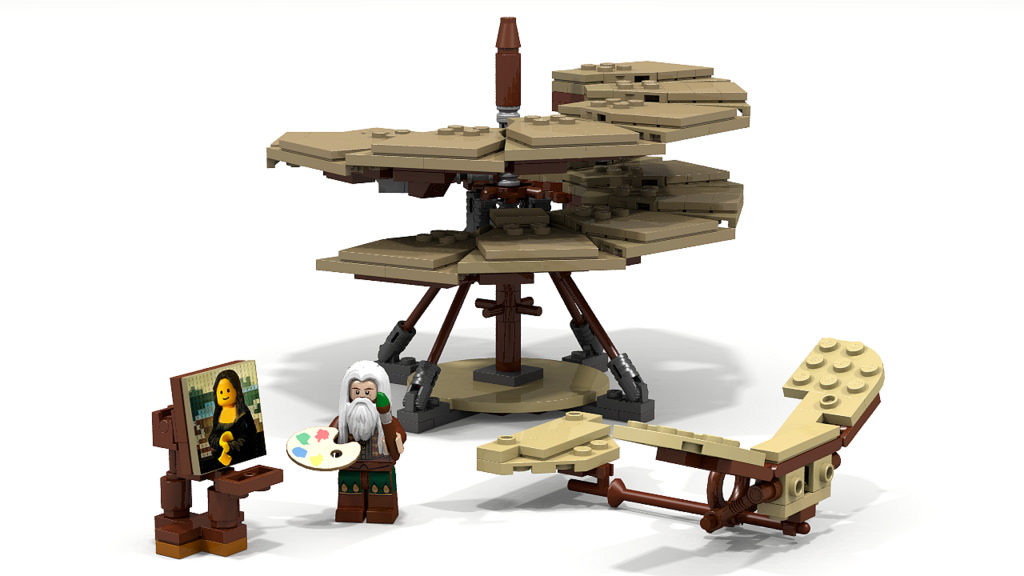 La Ubisoft, che ha dato vita alla fortunatissima serie di videogiochi per pc e console Assassin's Creed, ha dedicato la seconda serie alle avventure di Leonardo e dell'assassino Ezio, che lo aiuterà, tra le altre cose, a fuggire dalla prigionia nella quale lo avevano costretto gli Ermetisti. Infine, Playmobil ha creato una riproduzione di Leonardo intento a dipingere la Monna Lisa, mentre Lego ha progettato una serie di macchine e dipinti da montare.

City of God, the Sacred City, the City of the Seven Hills or simply… Rome!

The Eternal City has known it all. Victory and defeat, joy and tragedy, glory and humility marked Rome's history, culture and architecture. A magical place with vibrant, timeless lifestyle with countless secrets waiting to be discovered.

The Scuola Leonardo da Vinci is situated in the centre of Rome, in the pedestrian area, halfway from the astounding Piazza Navona, Castel S. Angelo and St. Peter Basilica. It is one of the largest schools in Rome.

We, from Leonardo da Vinci School have one mission – to introduce you to this exciting urban symphony. Every year thousand of students from more than 90 countries jump into this adventure hand in hand with us. Leonardo da Vinci School is not only leading language institute, but centre of Italian culture and lifestyle. We match our vast experience with our student' eagerness to know and learn and together we make it happen.





Latest posts by Scuola Leonardo da Vinci Rome (see all)