Since 1977, Women's Day is an international event. All over the world, demonstrations and celebrations are held to remember the social and political struggles that women have faced to obtain equal rights.
In Italy on March 8th a bunch of mimosa is given to women. Why?
The tradition was born in 1946 from an idea of the parliamentarians Teresa Mattei and Rita Montagnana. The two women were looking for a flower that would become the symbol of this day.
The yellow flowers of the mimosas, lively and cheerful, have become the symbol of International Women's Day because they have a very specific meaning: strength and femininity.
It is therefore no coincidence that they have been elected as a symbol of Women's Day. The ability to flourish even in difficult terrain is associated with female history and therefore with the resilience of women, capable of getting up after every difficulty.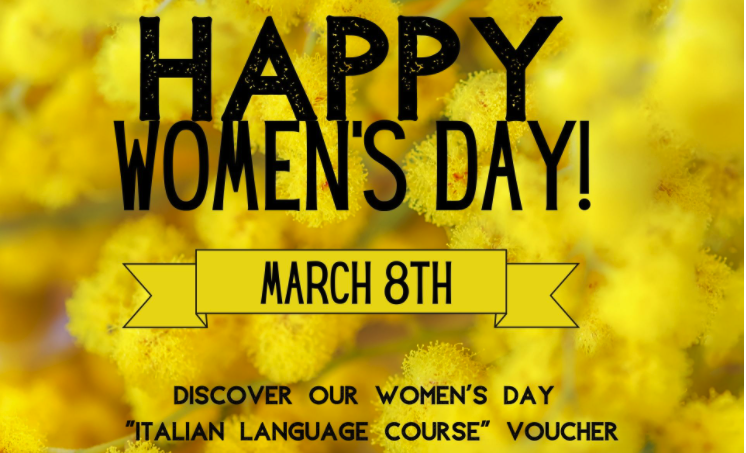 At the Scuola Leonardo da Vinci we celebrate women every day, but to remind them how special they are we have launched an offer dedicated to women. With Women's Day Voucher all female students will receive 20% discount.
A unique opportunity to cultivate the passion for Italian language: start our online classes or attend an Italian language program in Florence, Milan or Rome.
Click here for more information

Tips and tricks: Cut mimosas last very little but with the right care (two drops of lemon in clear water and lots of light) they can last longer.

Italian Language Schools and Courses in Italy.
Learn Italian in Italy in Florence, Milan, Rome, Turin and Viareggio




Latest posts by Scuola Leonardo da Vinci (see all)