Maybe you have just finished high school and now you are trying to find your way in the adult world. Maybe you have just graduated from college but you feel like you want to live an enriching experience before taking the big leap into the business world. Or maybe you want to take a break from your hectic life to decompress and gain your creativity back.
In today's hustle culture it's crucial to acknowledge when it's time to take a break and to carve out time to grow, learn and recharge. And gap years are just perfect for that!
The gap year, which older generations tend to perceive as a waste of time, is now becoming a rite of passage for young people trying to find their place in an ever more demanding world.
Gap years abroad are particularly loved, as living in another country forces you to challenge yourself in every way and truly broadens your mind. And what better destination to choose for your gap year than Italy?
A gap year in Italy allows you to discover the cradle of mankind, with its thousand-year-old culture, its cypress-lined roads just a few hours away from tall skyscrapers and the most diverse coastline. In addition, a gap year in Italy is less expensive than you might think: life in Italy is significantly cheaper than in other European countries and even cities like the fashionable Milan or the touristy Florence or Rome can be very youth friendly.
And while you're living this once-in-a-lifetime experience, between a margherita pizza and a glass of red wine, why not take a language course to experience the Italian culture from the point of view of a local rather than a tourist?
Scuola Leonardo da Vinci has a special long-term program called Academic School Year or Gap Year which is the perfect way not only to reach a higher level in the Italian language but also to learn more about the Italian culture.
The next course will take place from September 12th, 2022 to April 28th, 2023, for a total of 33 weeks. The program includes:
480 lessons of Intensive language course, which will allow you to reach around a B2 level
80 lessons of exam preparation, to prepare for the AIL certification
80 cultural lessons on the following topics:
- Italian Civilisation and History
- Art History
- Business Italian
- History of Italian Fashion and Design
10 hours of tutoring

The school will be at your complete disposal to help you navigate the Italian bureaucracy, to organize your whole trip and to find the most suitable accommodation. You will also be able to enjoy a wide variety of free time activities that all our schools organize a few times a week, free or at cost price, which is a great way to discover the cities, to make new friends from all around the globe and to practice Italian even outside of classes!
What are you waiting for? Read more about the Gap Year program here and follow us on Instagram to stay up to date with our events and offers!

MORE INFORMATION: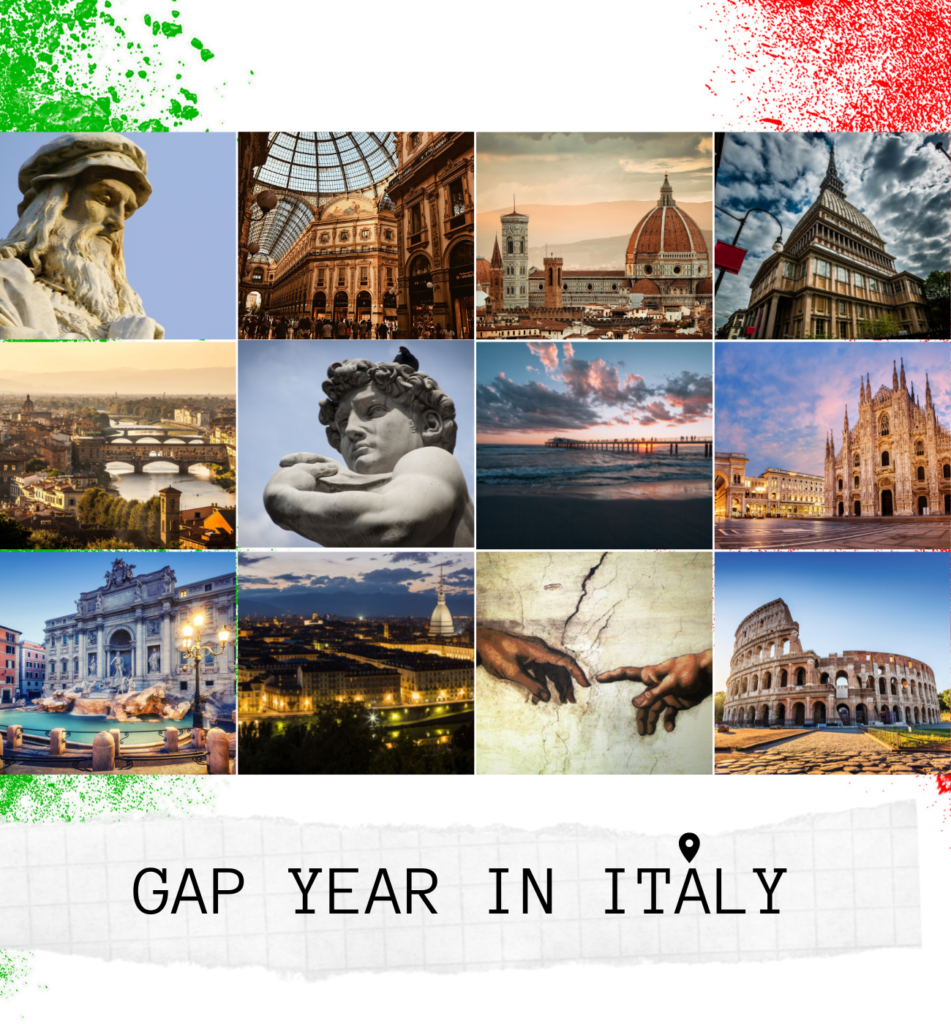 Italian Language Schools and Courses in Italy.
Learn Italian in Italy in Florence, Milan, Rome, Turin and Viareggio




Latest posts by Scuola Leonardo da Vinci (see all)