It is with these words that Lewis Carroll, in the book Alice Through the Looking Glass, imagines being able to reach a fantastic dimension, where we can find all those things that are capable of making us happy. If we had to imagine such a place, then we would like to be teleported to a huge library, where every wall, every corner is full of books of all genres and origins.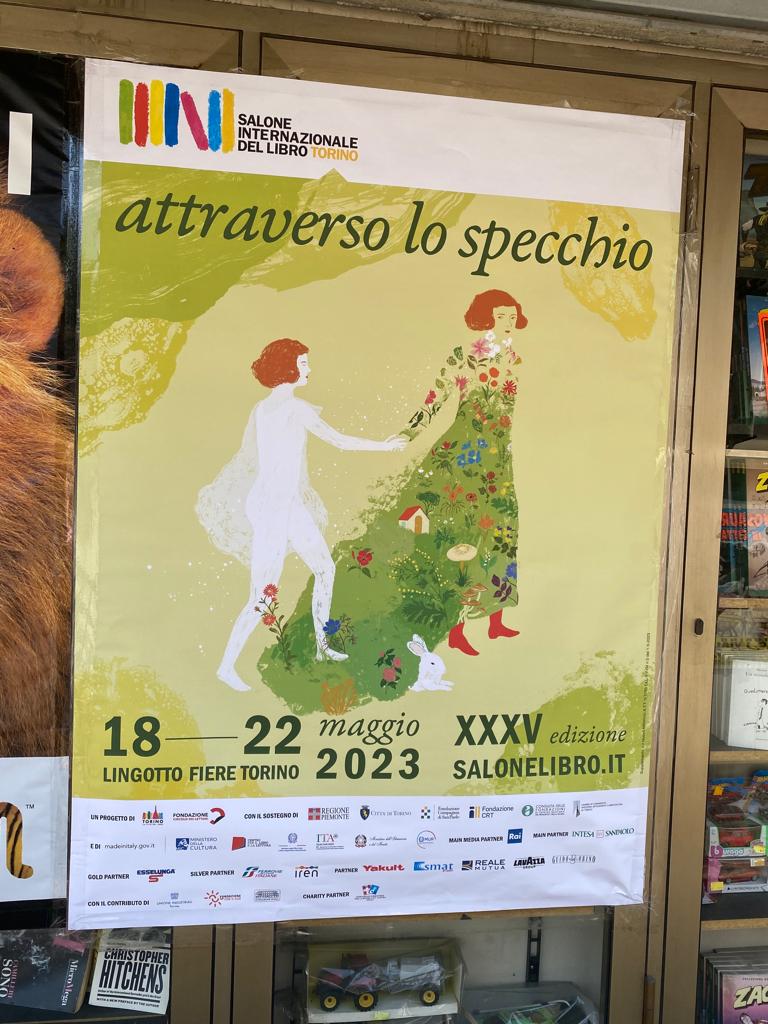 Well, what if we told you that this place not only exists, but that you won't need any magic mirror to reach it? In fact, it will be enough for you to participate in the XXXV edition of the International Book Fair which will be held in Turin between Thursday 18 May and Monday 22 May.
Born in 1988, the International Book Fair is the most important event in Italian publishing and involves the most important players in the sector (publishers, authors, booksellers, librarians, teachers and students), with the aim of promoting reading and culture, addressing current issues, such as environmental sustainability, gender equality, cultural diversity, etc.
This year the title of the edition is "Through the looking glass", in homage to the wonderful universe of Lewis Carroll: an invitation to readers to travel through the fantastic worlds that literature offers us, thus seizing new tools to interpret the reality that surrounds us.
A true paradise for readers who, in addition to purchasing the very latest publications, will have the opportunity to attend a rich program that includes 2,000 guests from all over the world for more than 1,400 events, including presentations, meetings and debates. The Book Fair also organizes activities for children, such as creative workshops and shows, to involve even the little ones in the world of reading.
To consult the program in detail and for more information, you can refer to the official website of the Salone del Libro.
We just have to say goodbye and make an appointment beyond the looking glass!
Lots of events in Turin, discover everything the city has to offer:

The Leonardo da Vinci partner School is situated in the Crocetta residential district of Turin.
The welcoming friendly atmosphere of our school will make you feel at home and you can relax with your classmates in the small gardens of the adjacent pedestrian area.

Latest posts by Scuola Leonardo da Vinci Turin (see all)