When embarking on a journey to learn a new language, one of the first questions that often arises is, "Is it easy to learn?" This question becomes particularly relevant when considering the Italian language, known for its rich cultural heritage and melodious sound. For those interested in learning Italian, understanding the language's difficulty level is essential. So, let's delve into the question: is Italian easy to learn?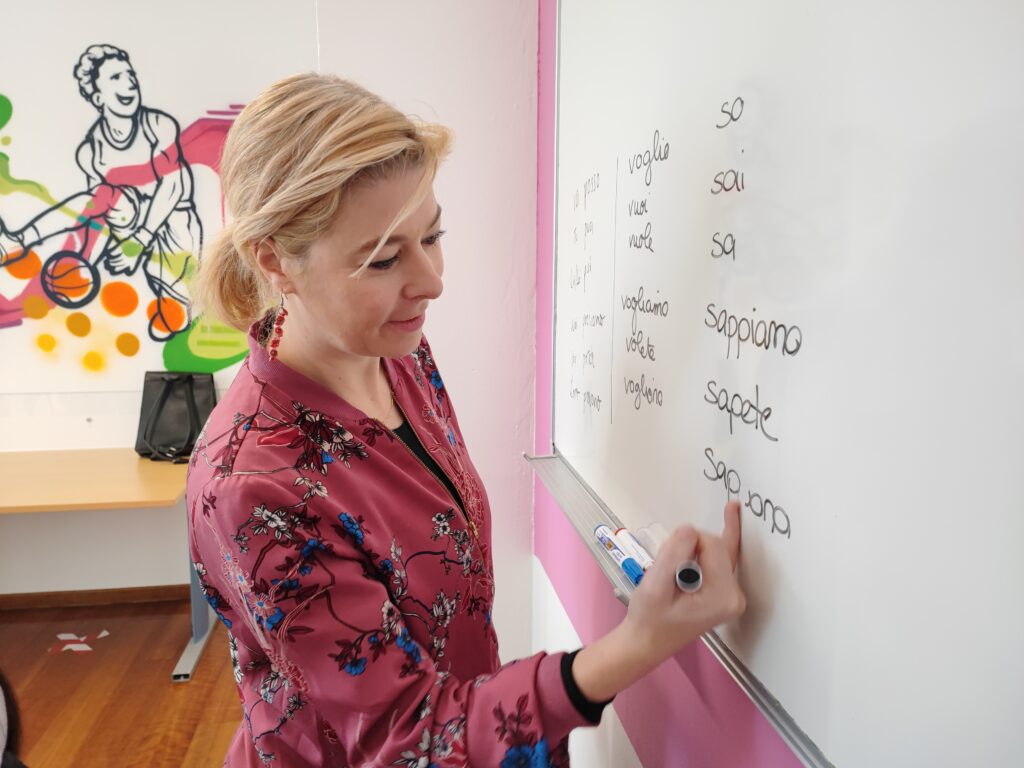 Grammar and Pronunciation
Italian grammar follows a consistent and logical structure, making it relatively straightforward for beginners. Nouns are gendered, either masculine or feminine, and while this might seem daunting at first, it provides a helpful framework for understanding sentence structure. Moreover, Italian pronunciation is phonetic, meaning that once you grasp the alphabet's sounds, you can confidently read and pronounce words correctly. With practice and exposure, learners can quickly improve their spoken Italian.
Vocabulary and Similarities
One advantage for English and romance languages speakers learning Italian is the significant overlap in vocabulary. Many words in these languages share Latin roots, making it easier to recognize and memorize new vocabulary. Additionally, due to Italy's cultural influence worldwide, you might find various Italian words already familiar to you. For example, words like "pizza," "pasta," and "cappuccino" have been seamlessly adopted into other languages. This shared vocabulary can accelerate your learning process.
Verb Conjugation and Tenses
While Italian verb conjugation might appear challenging at first, it follows predictable patterns. Once you grasp the core rules, you can apply them to different verb families. Italian has fewer verb tenses compared to some other Romance languages, simplifying the learning process. Mastering the present, past, and future tenses, along with a few additional ones, allows learners to express themselves effectively in Italian.
Immersion and Practice
Like any language, achieving fluency in Italian requires consistent practice and exposure. Immersing yourself in Italian culture, whether through watching Italian movies, listening to Italian music, or engaging with native speakers, can greatly enhance your learning experience. Online language exchange platforms and language schools, such as our Scuola Leonardo da Vinci, provide opportunities to practice speaking with Italian speakers, accelerating your progress.
Take a look at our didactic offer here!
In conclusion, while learning any new language requires effort and dedication, Italian can be considered relatively easy to learn. Its logical grammar, phonetic pronunciation, shared vocabulary, and predictable verb conjugation patterns contribute to a more straightforward learning process.

So, if you're contemplating learning a new language, why not give Italian a try? Buona fortuna! (Good luck!)
Read more about our advice for learning italian the easy way:
WHAT IS THE EASIEST WAY TO LEARN ITALIAN ONLINE?
10 BEST PODCASTS FOR LEARNING ITALIAN
WHAT IS THE BEST AND EASIEST WAY TO LEARN ITALIAN?


Scuola Leonardo da Vinci Milan is located in the city center in "Crocetta" district known for its liveliness, style and culture attractions.

Thanks to its prestigious universities and academies, Milan is the elected place of education for numerous Italian and international students.
Latest posts by Scuola Leonardo da Vinci Milan (see all)