The Italian language school Leonardo da Vinci in Rome presents GUSTOLAB: a cafeteria lounge conceived for its students, where they can discover the Italian culture on food, wine and coffe.
Gustolab is the perfect meeting place for foreigners students, designed to provide relaxing surroundings equipped with coffee-shop, cafeteria, internet access and lounge.
Interviewed about their activities, the Scuola Leonardo da Vinci Director Pier Alberto Merli said that the idea of Gustolab has been settled up "to inform and educate our students to the quality of good Italian food and its ingredients; to communicate knowledge as well as passion towards Italian food; to facilitate students' recognition and understanding of the true traditions of Italian wine and cooking; and to help them to appreciate, enjoy and discover the culture of food that has made Italy famous throughout the world".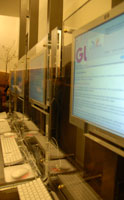 Gustolab organizes, also:
- lectures and seminars on the Mediterranean diet;
- cooking and wine courses;
- field trips combining visits to artistic treasures, with educational gastronomic visits to local producers of fine foods.
In addition Gustolab offers wine and gastronomic consulting, catering, regional Italian food and wine, products available for purchase.
At Gustolab you will find pleasure, healthy lifestyle and cultural understanding, through the art of Italian Cuisine.
Gustolab cafeteria and lounge is open every day from 08.30 am to late evening.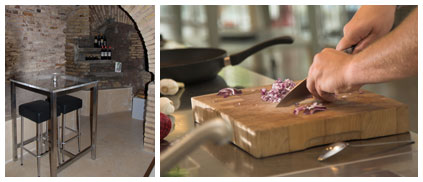 City of God, the Sacred City, the City of the Seven Hills or simply… Rome!

The Eternal City has known it all. Victory and defeat, joy and tragedy, glory and humility marked Rome's history, culture and architecture. A magical place with vibrant, timeless lifestyle with countless secrets waiting to be discovered.

The Scuola Leonardo da Vinci is situated in the centre of Rome, in the pedestrian area, halfway from the astounding Piazza Navona, Castel S. Angelo and St. Peter Basilica. It is one of the largest schools in Rome.

We, from Leonardo da Vinci School have one mission – to introduce you to this exciting urban symphony. Every year thousand of students from more than 90 countries jump into this adventure hand in hand with us. Leonardo da Vinci School is not only leading language institute, but centre of Italian culture and lifestyle. We match our vast experience with our student' eagerness to know and learn and together we make it happen.





Latest posts by Scuola Leonardo da Vinci Rome (see all)