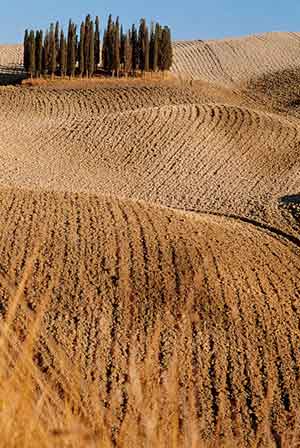 It's spring: the perfect time to explore one of the most beautiful Italian region.
While you are in Siena, it is a great idea to make the most of being in Tuscany and perhaps take a few day trips to nearby towns. There are many beautiful places in the region and in neighbouring regions that are worth visiting.
The two most popular nearby cities that are worth seeing are Florence and Pisa.
Florence is the closer of the two and is easy to get to by train or bus, at prices that you won't be able to get over, being used to British public transport prices! Florence is a tourist hotspot that is bursting with culture; there are plenty of things to do and see there. Must visits include the duomo, Ponte Vecchio (a bridge that crosses the river) and the Uffizi gallery. It is worth considering booking tickets in advance for the gallery since it is often heaving with visitors.
Pisa is slightly further afield, but you can get there by train or bus as well. Besides the baptistery, the museums, the duomo and the churches, it is worth the trip to at least see the leaning tower! Don't forget to pack your camera!
Regular buses run from the main bus station in Siena to a number of towns in the surrounding area, which include San Gimignano, Assisi, Chianti and Montepulciano.
San Gimignano is a quaint little town that is famous for its towers; it has 14! There are great views of the surrounding Tuscan countryside from the Rocca, what remains of the town's old fortress. Assisi is known for its quaintness and tranquillity, and is a big hit with the tourists. If you're a wine drinker, then Montepulciano could be the place for you, as some of the regions finest wines are produced there. The Chianti region is nearby too… worth a trip for the views and the wine!
There's lots to explore and enjoy spending a period of time in Tuscany!
And don't forget that our Italian language school in Siena organize a lot of excursions and guided visits in Siena and in Tuscany!
More information: Visiting Tuscany, visiting Siena, visiting Florence, visiting Pisa

The Scuola Leonardo da Vinci is situated in the Heart of the Old City of Siena, just a short walk from the famous Piazza il Campo. From our school you can reach the most famous squares and sights in a few minutes' walk.





Latest posts by Scuola Leonardo da Vinci Siena (see all)