Hola a todos.
Me llamo Daniel, y fui estudiante de Leonardo Da Vinci en Milán. Pues les quiero comentar un poco de la increíble experiencia en Milán.
Yo estuve tomando el curso estándar en el mes de marzo del 2011, un periodo de 4 semanas, en las cuales aprendí muchísimo. Primero que nada los profesores tienen muy buena preparación y conocimiento de la cultura italiana, nunca te dejan con la duda y son muy buenas personas, más que profesores son como tus amigos. En general las clases son bastante divertidas y el tiempo parece que vuela por lo mismo.
Después de las clases normalmente se planean actividades culturales, las cuales nos enseñan un poco de la vida en Milán, tanto en lo cultural como en la vida de ocio como por ejemplo, Discotecas, Bares, conciertos… wow la verdad es una experiencia única. Si tuviera la oportunidad lo volviera hacer. Milán es una ciudad impactante, llena de tantas cosas y diversión, diversión diversión, y más diversión.
Leonardo Da Vinci, una de mis mejores experiencias en la vida… Muchas Gracias Milán!!!!!!
Daniel, Zitácuaro - México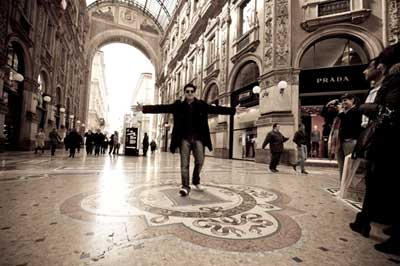 Scuola Leonardo da Vinci Milan is located in the city center in "Crocetta" district known for its liveliness, style and culture attractions.

Thanks to its prestigious universities and academies, Milan is the elected place of education for numerous Italian and international students.
Latest posts by Scuola Leonardo da Vinci Milan (see all)