New international recognition for the Uffizi Galleries in Florence
According to the English magazine Timeout they are the "best museum in the world". A result that places the institution directed by Eike Schmidt before the Louvre and the MoMA (respectively in second and third position).
Efforts and satisfaction
Since Eike Schmidt took over the direction of the Uffizi in November 2015, transforming them into the international institution they now represent, this museum has climbed the preferences and rankings not only of tourists and enthusiasts but also of specialized cultural magazines and more.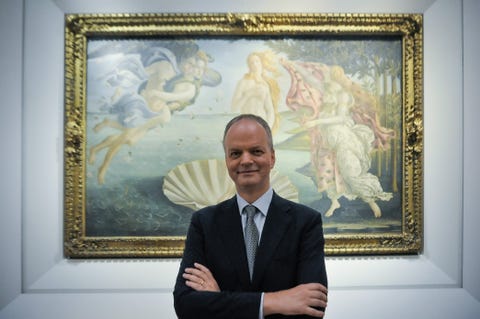 What has changed?
The Uffizi has always housed one of the most important and spectacular art collections. Thanks to years of effort and work, we can now enter the Uffizi and, from the second floor, start a real journey through centuries and centuries of Italian and European Art. The new lighting and the repositioning of the works make the itinerary more understandable and make it easier to visit.
Entering the First Room, the visitor can be moved by the masterpieces of Cimabue, Duccio and Giotto who managed to revolutionize the figurative language of Italian art, in the same years in which the Supreme Poet Dante Alighieri began to write using a new language: the vulgar, father of our modern Italian.
Continuing the visit, from room to room, with the latest generation air-conditioned display cases that preserve the works and allow us to get closer to them, our eyes and our mind are attracted by so much beauty and can make a real artistic-chronological path .
While the first great medieval masters paved the way for Renaissance painting, Masaccio, Lippi, Botticelli, Leonardo da Vinci, Raphael and Michelangelo lay the foundations for the modern language of Italian and European art.
The dialogue between the works also continues on the first floor of the Uffizi where, thanks to the new installations along communicating halls and corridors, we can continue the journey of art that leads from the masters of Florentine Mannerism to Titian, Caravaggio, Rembrandt up to the great masters of light. Flemings who admirably close our visit and accompany us satisfied towards the exit.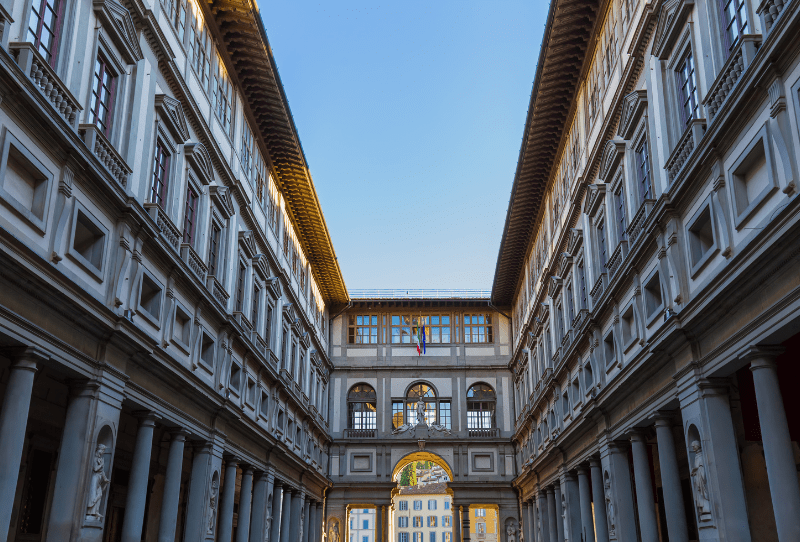 Our Scuola Leonardo da Vinci Florence, which for decades has accompanied its students to the city's museums to honor the memory of the "Grand Tours" of the past, celebrates with emotion and satisfaction "the most beautiful exhibition space in the world": the Uffizi Gallery.
More information:
Useful links:

The Scuola Leonardo da Vinci is situated in the Heart of the Old City of Florence near Piazza del Duomo. From here you can reach the most famous squares and sights in a few minutes' walk.





Latest posts by Scuola Leonardo da Vinci Florence (see all)