If you have not yet seen the very successful Italian series An Astrological Guide for Broken Hearts directed by Bindu De Stoppani and Michela Andreozzi, you should definitely do so. Afterward, you will have an irrepressible desire to come to Turin, as many of our students have recently told us.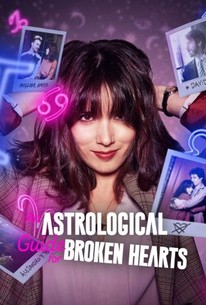 The two seasons so far distributed by Netflix tell the paradoxical events and surreal encounters of clumsy and shy Alice Bassi as she searches for her great love. The protagonist, who works as a production assistant in a small television network on the verge of bankruptcy, must juggle between her unforgettable ex-boyfriend and colleague Carlo, who is about to get married and become a father, and the new charming creative director Davide, in charge of getting the company back on track and soon the object of her dreams.
Alice's life takes an unexpected turn when she befriends Tio, the leading actor in a soap opera produced by the television network and self-styled astrology guru. Following Tio's advice, Alice begins dating men who are theoretically compatible with her star sign. However, despite these promising prospects, embarrassing encounters and unpleasant surprises are the order of the day for poor Alice. Although the second season has a happy ending, this comedy is funny and never cheesy.
Part of the success of the series, produced with the contribution of the Piemonte Film TV Fund and the support of the Film Commission Torino Piemonte, is its setting. Turin is truly an exceptional location and shows off all its beauty, while the characters walk or travel through it by car or motorbike during the day and at night.
The most iconic places in the series are certainly the Dora Docks, an old complex of warehouses built at the beginning of the twentieth century and the heart of the city's underground culture in the '90s, the location of both the headquarters of the television network where Alice works and the Cinema Museum, with all its extraordinary collection, setting of the last episode in the first season.
But then Turin dominates the series: in many shots you can see the Mole Antonelliana, the Superga Basilica, the Royal Residences, squares, baroque and Art Nouveau palaces, the mountains and the bridges over the River Po. The most intimate dimension of the city can be found, however, in the flats where the characters live: they are not TV sets, but real private flats located in the city.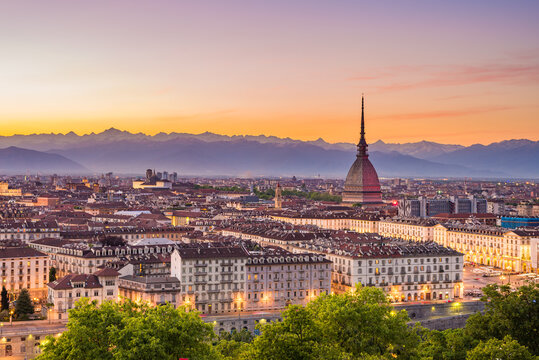 Are you intrigued? We have no doubt that, after seeing the series, you will join us very soon in Turin.
Discover everything Turin has to offer:

The Leonardo da Vinci partner School is situated in the Crocetta residential district of Turin.
The welcoming friendly atmosphere of our school will make you feel at home and you can relax with your classmates in the small gardens of the adjacent pedestrian area.

Latest posts by Scuola Leonardo da Vinci Turin (see all)