Another news from Italian language schools Leonardo da Vinci for the year 2008! The Italian language school for foreigners Leonardo da Vinci Siena presents the Italian language and culture course for seniors!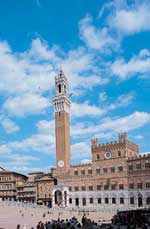 What does it mean a language course for seniors?
We think that senior students would like to discover Italian culture while they're learning Italian language, we guess that they would appreciate to know better the Italian tradition, to taste the Tuscany cuisine and to visit Siena and around. That's why we thought about a program that could involve all these requirements.
Siena is the perfect place to combine the discovery of Italian traditions with the study of Italian language. Located in the heart of Tuscany you will find a relaxing enviroment where enjoying the wide variety of cultural activities that Leonardo da Vinci school in Siena will propose you.
In the morning you will have an Italian language course, focused on Italian language and conversational skills, related to the Italian culture. Moreover this program includes different afternoon activities , such as trips in Siena and in the Tuscany countryside and you will have the opportunity to discover Italian culinary traditions, cuisine, history, art, wellness, health and so on.
An example of afternoon program:
* Orientation tour of the city;
* Traditional Italian dinner with program instructor;
* Guided tour of the "Palazzo Pubblico", Siena's graceful, gothic Town Hall;
* Afternoon wine tasting guided by expert sommeliers: Tuscan reds paired with regional Italian cheeses;
* Guided visit to the Duomo, Siena's grand gothic Cathedral;
* Cooking class with dinner in an "Agriturismo" (Tuscan country villa);
* Guided visit to one of Siena's "Contrade" (historical city districts) and it's museum, exposing students to the people and legends of historical Siena;
* A relaxing half day at the SPA of Rapolano, near Siena;
* Weekend day trip. Choose between the most attractive areas of Tuscany: Chianti, Montalcino and Pienza, San Gimigniano and Monteriggioni, Arezzo and Montepulciano.
The course has a duration of 2 weeks and it's open to students from beginner to advanced level of Italian language knowledge.
Don't miss the opportunity to have a complete Italian language course and a touristic holiday in one of the most beautiful Italian Region: Tuscany!
More information about the language and culture course for Seniors in Siena.
Enroll now!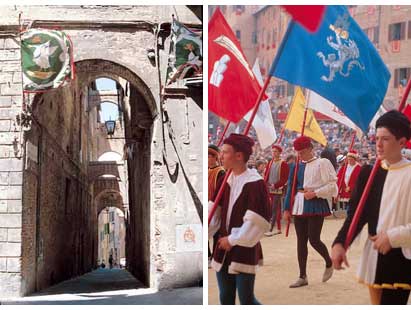 The Scuola Leonardo da Vinci is situated in the Heart of the Old City of Siena, just a short walk from the famous Piazza il Campo. From our school you can reach the most famous squares and sights in a few minutes' walk.





Latest posts by Scuola Leonardo da Vinci Siena (see all)