Florence is notoriously a city of art, very famous for the wealth of its museums and monuments, but it must be remembered that art is manifested not only in monuments, frescoes, and paintings… but in many other disciplines, such as music, fashion and even in food and wine.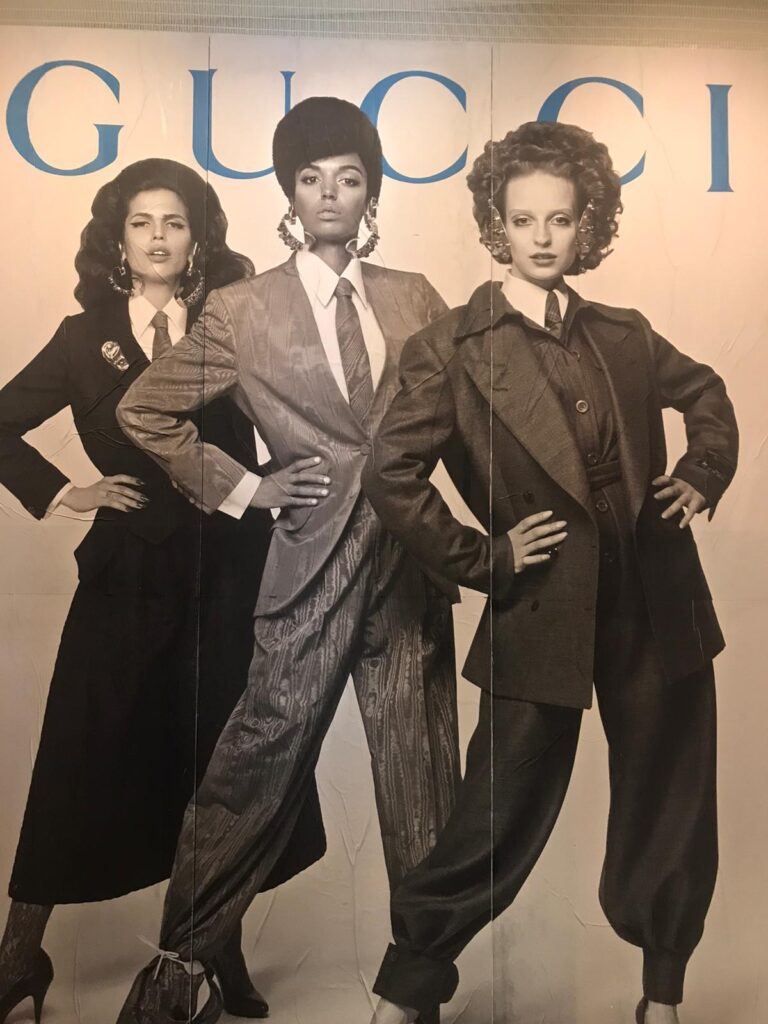 Florence plays an important role in the art of fashion and it is no coincidence that the first Italian fashion show took place in this city: it was in the year 1951.
But even before that date, the city had already given birth to future important designers such as Guccio Gucci (1881) who in 1921 founded here a fashion house for luxury items, which will soon become an internationally renowned brand and an icon of the Dolce Vita.
Gucci is still active in the high luxury fashion sector. Its products include leather goods, shoes, clothing, jewelry, watches, accessories, cosmetics… simply everything.
In Piazza della Signoria, right next to Palazzo Vecchio, stands Gucci Garden, a museum that tells Gucci's story with images and scenic effects that fascinate even the most distracted visitor, inserting the various items in a virtual and wonderful garden.
Just as nature is luxuriant, so must fashion, like a beautiful flower that blooms, that amazes and makes you fall in love.
And after admiring the beautiful Palazzo Vecchio in Piazza della Signoria, or having an 'overdose' of paintings at the Uffizi Museum, a refreshing visit to the Gucci Garden is the best way to end a day dedicated to art and culture in the splendid Florence!
And maybe, why not, indulge in a moment of relaxation sipping a spritz in the garden right in front of the Museum entrance, where beauty is all around!
Discover other places to visit in Florence and its surroundings:

Italian Language Schools and Courses in Italy.
Learn Italian in Italy in Florence, Milan, Rome, Turin and Viareggio




Latest posts by Scuola Leonardo da Vinci (see all)