Walking through the Turin markets it is not unusual to see the word "portogalli" ("Portugal") on the orange stalls. Even the orange-shaped dessert, invented by the historic Fratelli Zoppo bakery in 2006 in honor of the famous battle of the oranges that takes place during the Carnival of Ivrea, is called El Pörtugal.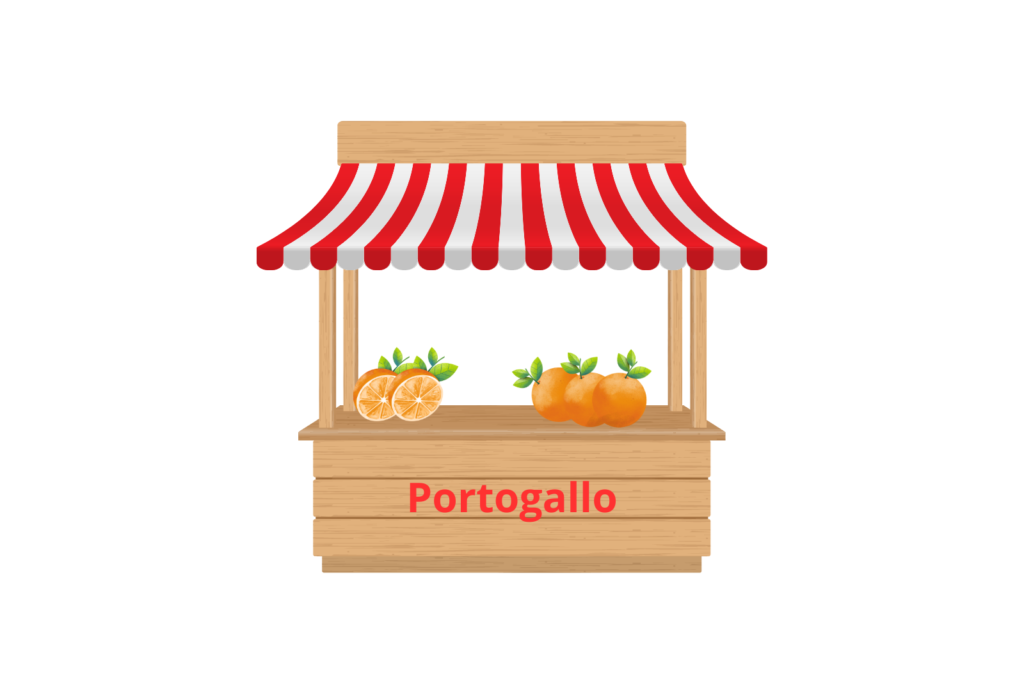 As always, the etymology of words allows us to reconstruct the encounters between different peoples and their commercial exchanges. Even if the ancient Romans already cultivated oranges in Sicily, calling them apples
golden (mala aurea), it seems that their consumption spread throughout Europe only in the 16th century, thanks to the commercial relations that Portugal maintained with Asia by virtue of the Treaty of Tordesillas, which allowed this country to trade with all the hemisphere east of the La Raya meridian.
It seems that the words orange and Portugal derive from Arabic. In this language there are two words to indicate the two different varieties of orange: nāranj means the bitter orange, while burtuqāl the sweet orange.
It is not improbable that the ancient Roman cultivation of oranges in Sicily died out as it was the less palatable bitter variety and that it was recovered, with the name of nāranj, during the Arab domination for its decorative effect. While thanks to the Portuguese trade, the consumption of the delicious sweet oranges spread, called precisely portugals from the name of those who imported them for the first time.
Among other things, Portugal is called Burtuġāl in Arabic, probably because it was where sweet oranges were harvested.
Discover other curiosities of the Italian language in our podcast Italiano On-Air created by our Italian language teachers!

The Leonardo da Vinci partner School is situated in the Crocetta residential district of Turin.
The welcoming friendly atmosphere of our school will make you feel at home and you can relax with your classmates in the small gardens of the adjacent pedestrian area.

Latest posts by Scuola Leonardo da Vinci Turin (see all)