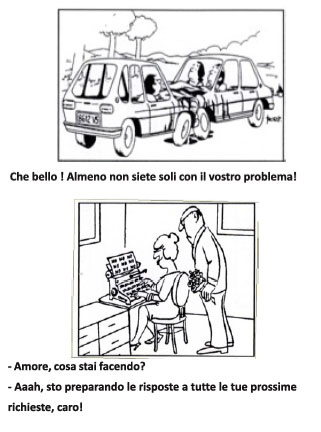 Buon Giorno, Guten Morgen, Good Morning, Buenos Dias, Mirmengjes, Ohio Gozaimasu.... così comincia il giorno alla scuola Leonardo da Vinci.
This is the beginning of an amazing newspaper written by our students of Italian language in Milan!
They produced a real student magazine with articles about their experiences as well as a mail corner and horoscope!!
We strongly suggest that you read every page: you can dowload it here: Il Leonardino.
Here's the summary of the magazine:
La scuola multinazionale non dorme mai! - page 1
Dite la vostra: quattro studenti (Francia, Iran, Inghilterra e Svezia) a confronto - page 2
Ricordando il primo giorno a Milano - page 2
Lo sapevate che... (curiosity about Leoonardo da Vinci and Milan) - page 2
Lettera aperta a... - page 3
C'è post@ per te... (mail corner) - page 3
Intervista a Valentina (Italian language teacher) - page 4
Si mangia bene, anche dallo Straniero - page 4
L'oroscopo delle stelle - page 5
Crossword puzzle and other games - page 6
We would like to thank students who have participated in the project.
Scuola Leonardo da Vinci Milan is located in the city center in "Crocetta" district known for its liveliness, style and culture attractions.

Thanks to its prestigious universities and academies, Milan is the elected place of education for numerous Italian and international students.
Latest posts by Scuola Leonardo da Vinci Milan (see all)