For a few days, spring marked the end of winter.
Welcome to spring 2023!
A trip in spring is the best choice to enjoy the favorable climate and see the beautiful Italian villages flourish again. Discover with us the most spring-like places in Florence, Milan, Rome, Turin and Viareggio!
Spring kicks off the most colorful and fragrant season of the year. Here are some tips on how to make the most of it in the coming weekends.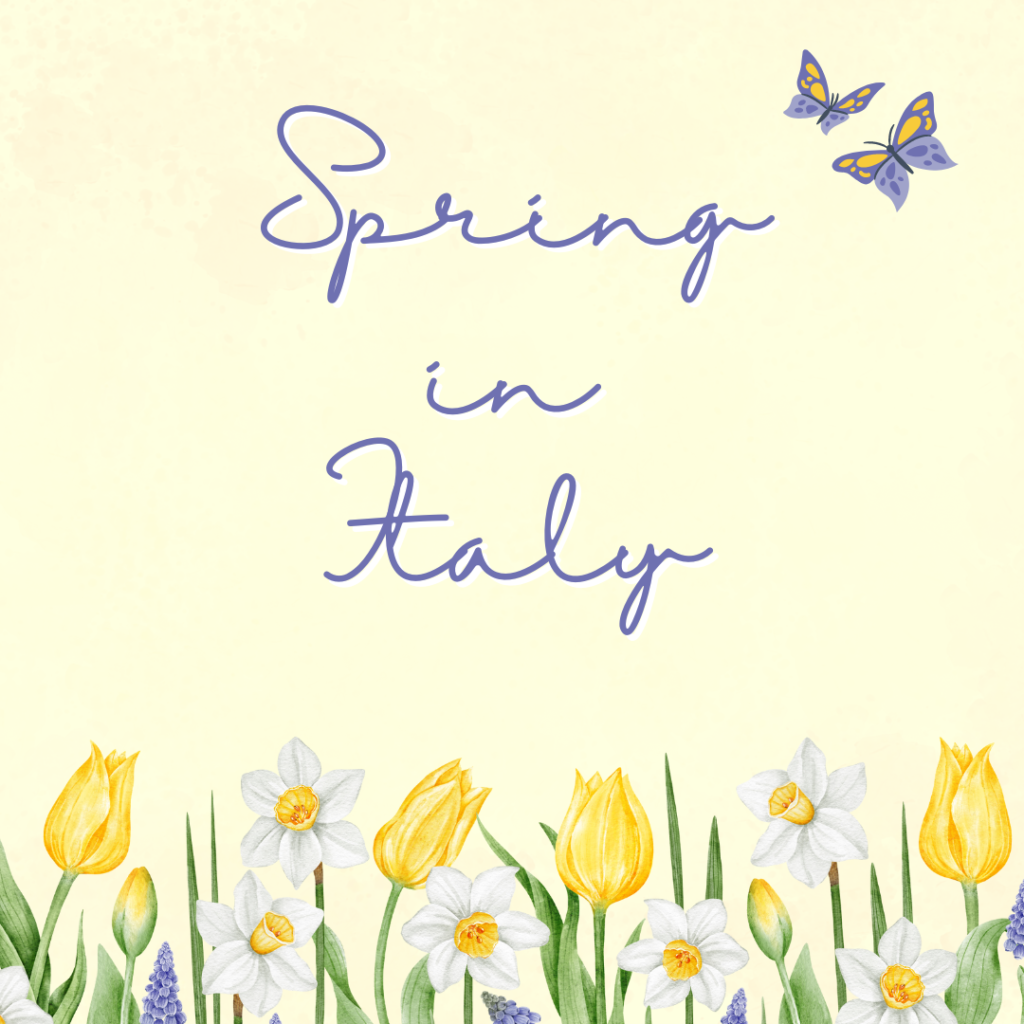 Among the flowers in Florence
A few steps from Piazzale Michelangelo, the most famous panoramic terrace in the world, stands the Giardino dell'Iris. Born in 1954 to host the Iris competition, an event aimed at promoting the flower of the same name (as well as a symbol of Florence) in Italy and around the world. In April and May, the garden is filled with flowers with over two thousand international varieties.
Rome at the center of the world
Here you can find events, exhibitions, night openings of museums every day, without forgetting the good food present in every corner of the city. You will feel like you are in a film walking a stone's throw from the Colosseum or admiring the frescoes of St. Peter's.
Fashion in Milan
Milan is one of the fashion capitals, as well as one of the most fascinating cities in Italy. You could think of a weekend of shopping sprees in the streets of the city, to then discover the Duomo and other magical places in the city, such as the Castello Sforzesco and the Navigli, which make Milan seem like everything except a city in the North.
The magic of Turin
Turin is a city full of magic. Its historic center, full of buildings dating back to the Savoy period, such as the Valentino Castle has been declared a Unesco World Heritage Site, and it would be a shame not to visit it.
Stroll through its boulevards, visit the Cathedral and admire what remains of the Roman era. You will not regret it.
Among the main attractions of Turin is the Egyptian Museum, second only to that Cairo.
The sun in Viareggio
And with the warm season coming, who doesn't dream of a day at the beach? From May 2, our students will be able to enjoy the beautiful beaches of Viareggio. In those days, with the scents of flowers beginning to spread in the air, when the southwest wind arrives in the city, nothing is more spring-like.
And do you know what is the best way to visit a country? Know the language! Choose one of our Italian language courses and you will be able to experience a holiday in true Italian style
What are you waiting for to start this wonderful adventure? Contact us for more information or Enroll now
Read more articles about our Italian language courses:
Italian Language Schools and Courses in Italy at Scuola Leonardo. Learn Italian in Italy in Florence, Milan, Rome, Turin and Viareggio
Latest posts by Scuola Leonardo da Vinci Marketing Office (see all)