Cosa ci fanno un serbo, due russi, un greco, un tedesco, un italiano, un norvegese ed un polacco a Torino?
Da qualche giorno si aggirano per le vie della nostra città questi 8 simpatici ragazzi. Impossibile non notarli, non solo perché sono altissimi e bellissimi, ma anche perché sono sempre seguiti da troupe televisive, giornalisti e centinaia di fans. La città è in fermento: turisti, appassionati di tennis, residenti e stranieri, che sono arrivati attraversando le Alpi in aereo, treno, macchina o autobus per vedere i "maestri" del tennis a Torino.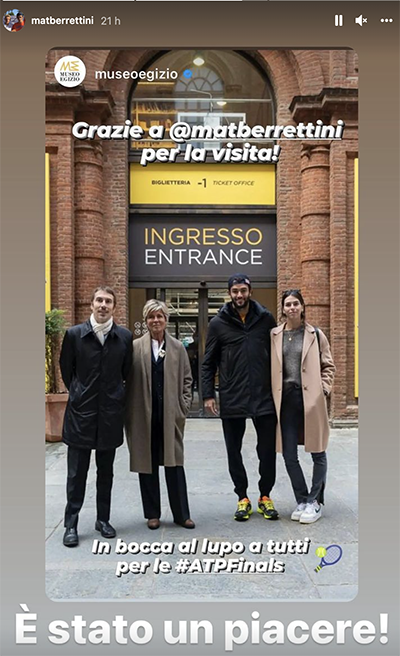 Ma perché li chiamano i maestri? E perché sono solo 8? E perché si trovano proprio a Torino?
Li chiamano i maestri perché stanno per affrontare l'ultimo torneo dell'anno della loro stagione tennistica, dopo avere girato il mondo partecipando e vincendo i tornei più importanti del mondo. Sono gli 8 migliori giocatori in classifica di quello che, fino a qualche anno fa, si chiamava Masters. Questo evento, dalla prima edizione del 1970 disputata a Tokyo fino all'ultima a Londra (dove si sono avvicendate ben 12 edizioni) passando da New York, Francoforte, Houston, Parigi, Melbourne, Stoccolma, Barcelona, Lisbona e Sydney, per la prima volta si svolge in una città italiana, a Torino, e si ripeterà per i prossimi 5 anni.
È un grande onore per la città di Torino ospitare questa manifestazione e una grande emozione per noi vedere di nuovo la nostra città sotto i riflettori, come ai tempi delle Olimpiadi invernali del 2006. Per una settimana gli occhi di milioni spettatori provenienti da tutto il mondo saranno puntati sulla nostra città, per ammirare questi atleti che si sfidano per il titolo di campione del mondo 2021.
I magnifici otto hanno dimostrato di amare la lingua, la cultura, il cibo e l'arte italiana. Li abbiamo visti sfilare per le vie del centro, guidati dal nostro Matteo Berrettini, che ha intrattenuto i suoi avversari, ma soprattutto amici, per le vie di Torino ammirando l'architettura Liberty e passeggiando sotto i Portici, dopo aver anche visitato il nostro Museo Egizio. Per noi è stato particolarmente bello sentirli parlare in italiano: alcuni si sono dimostrati maestri anche in questo, mentre altri si sono cimentati nel dire in tre parole i loro cibi preferiti. Indovinate un po'? Pasta, pane e pizza.
In un certo senso stanno facendo un percorso simile a quello dei nostri allievi: studiano, si preparano e sognano tutto l'anno il momento in cui potranno venire a praticare la lingua italiana in Italia, a Torino.
Come gli 8 maestri, i nostri studenti vengono da tutte le parti del mondo, arrivano a Torino per mettersi in gioco in classe, per imparare o migliorare la conoscenza della lingua italiana. E noi, come ha fatto il nostro Matteo Berrettini con i suoi amici, siamo pronti a portarvi in giro per Torino ed i dintorni per rendere la vostra esperienza in Italia un vero successo!
#NittoATPFinals #takeovertorino #atptour #atpfinals #torinosomuchtennis #torinosomuchofeverything #torinosomuchemotion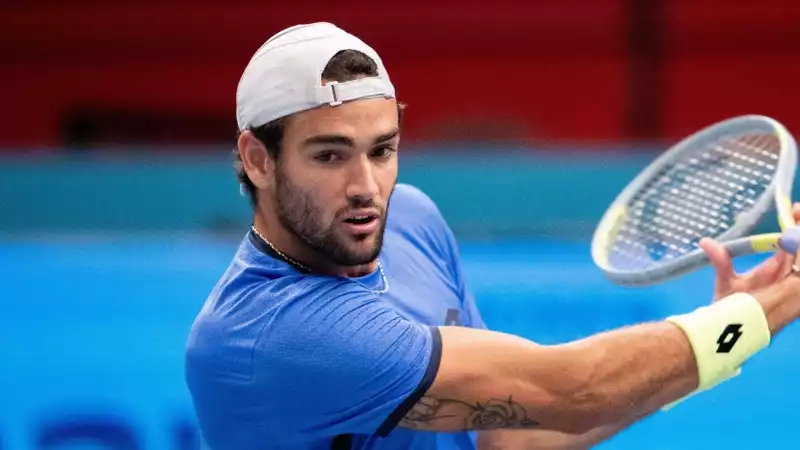 Leggi altri articoli sulla città di Torino:

The Leonardo da Vinci partner School is situated in the Crocetta residential district of Turin.
The welcoming friendly atmosphere of our school will make you feel at home and you can relax with your classmates in the small gardens of the adjacent pedestrian area.

Latest posts by Scuola Leonardo da Vinci Turin (see all)